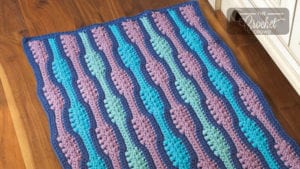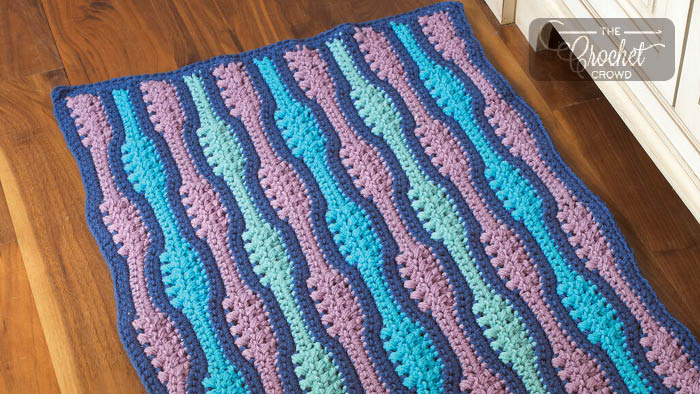 Crochet Textured Waves Rug or Afghan
I was very inspired by the texture of using the concept of waves with criss-cross double crochet. I thought this stitching concept by Patsy Harbour, designer for this rug, would be really inspirational as an afghan or throw. This is the Crochet Textured Waves Rug.
The multiples of this particular design are 20+3. If you want a mirror balance but not as written in the instructions, you can use multiples of 20+13. This will create a balanced look if you prefer it.


I have a diagram drawn to help me teach this for video recording. I have included my rough notes in the event you find it helpful. It's a free downloadable PDF below.
More Ideas
Upclose Look & Diagram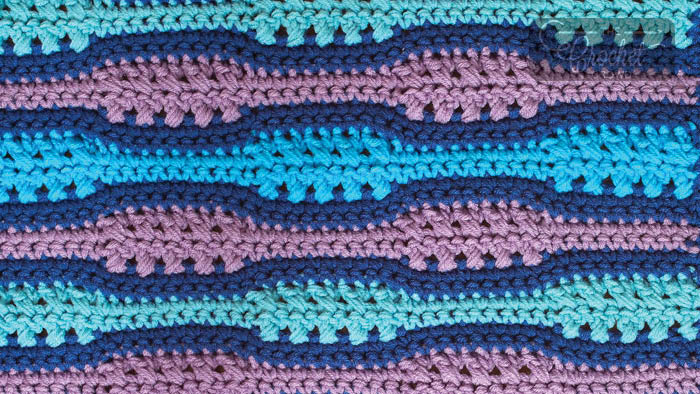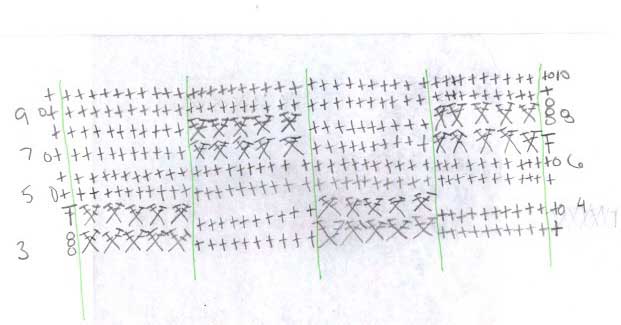 Tutorial
More Mats / Rugs