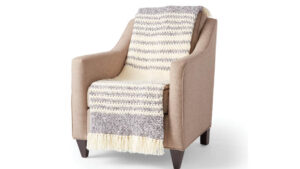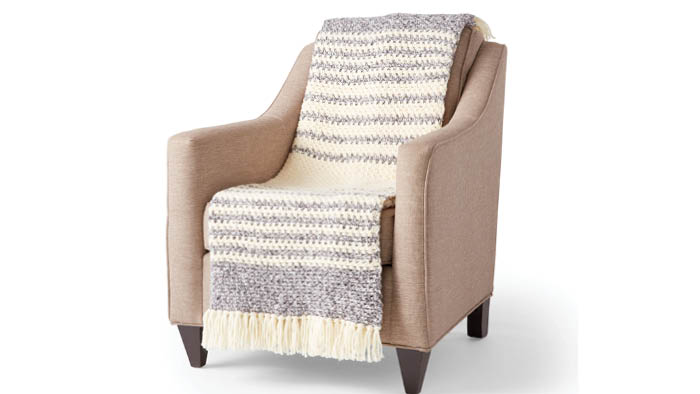 The Crochet Twist and Weave Blanket using two different yarn brands that include Bernat Softee Chunky and Bernat Softee Chunky Twists.
The stitch is the moss stitch and is technically only 1 row that constantly repeats throughout. When there is a jump between colours, the yarn is carried up on the side so you don't have to cut the yarn so often.
In the free tutorial provided below, I demonstrated an easy border with tips and also the fringing.
More Ideas

Tutorial
More Collections