Summer definitely feels like it's over here. It's cold out especially in the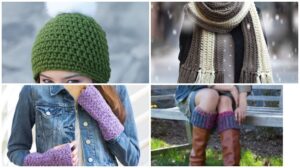 mornings, I dread taking the kids to the bus stop. That means its time to dig out the winter gear from last year or an easier and much more fun solution is making up a new set in fun new colours.
These patterns are also great quick and easy craft show items if you are looking to build up your winter stock for this craft show season. Hats are one of my biggest sellers, the more fun the colours the more popular they seem to be. If you are someone like me you really enjoy a full matching set in the same colours, as crazy wild as the colours can be I really like the set to match.
---
Quick Crochet Pompom Hat Pattern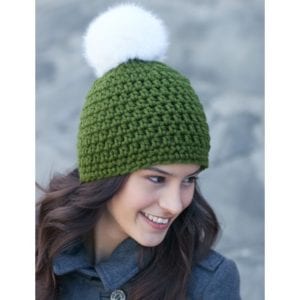 This is a great little pattern to have in your arsenal. Work up this Quick Pompom Hat in simple basic colours, or crazy bright colours, I love making them in the Ombre or variegated yarn. You could also work this up in work sock colours making this is a very important hat pattern to have on hand for craft shows.
This Quick Pompom hat was worked up using Bernat® Softee Chunky™, I have also used 2 strands of 4 weight worked together one solid one variegated for this, I love how it works up. It's a beginner level hat pattern so once you get the pattern down pat it takes you no time at all to work multiple up.

Crochet Highline Super Scarf Pattern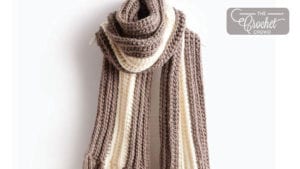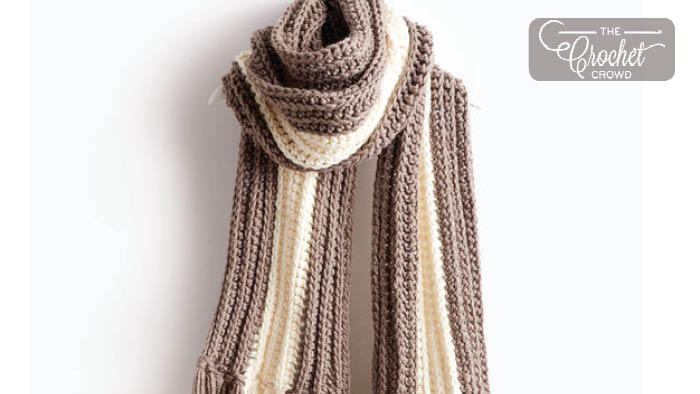 The Highline Crochet Super Scarf is stitched on the horizontal bar which gives it the three-dimensional look. There is a diagram to show you where the horizontal bar is and how to create the fringe if you want the flowing fringe at the bottom.
A great and easy pattern to complete. There are no multiples involved in making this scarf. Chain as long as you need to and use this pattern to follow. So you can have a shorter scarf very easily.
This scarf was worked up using Bernat® Softee® Chunky™ and goes well with the  Quick Pompom Hat.

Easy Crochet Wristers Pattern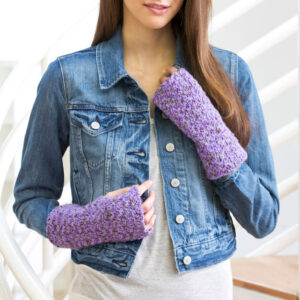 These Easy Crochet Wristers are super cute and really easy to make. These Chunky Fingerless Gloves would undoubtedly match any hat, cowl and/or boot cuff pattern that you want to make up. Their a great little thing to throw in your bag to take along with you anywhere, when you don't always think to grab a pair of gloves on the way out the door your thinking ahead already had you covered!
Designed by Andee Graves these wristers were workers up using RED HEART® Shimmer® they also make a great quick and easy craft show item.

Crochet Bulky Boot Cuff Pattern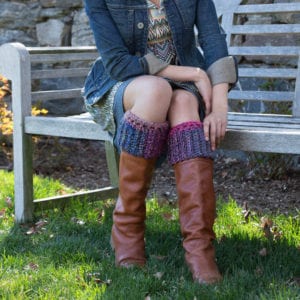 This Crochet Bulky Boot Cuffs Pattern is a great style of boot cuff if you are wearing the taller style, for under the top of the boot around the calf. The Warm Ribbed Boot Cuff style is better for the shorter style of boot to wear over the top this one is great for under. Either boot you wear either style you like we have you covered with these super easy Boot Cuff patterns your friends will be asking you to make them a set.
The Crochet Bulky Boot Cuff Pattern was Designed by Salena Baca using Red Heart Medley that's another very pretty yarn that would go well with the Chunky Fingerless Gloves Pattern and a nice slouchy hat pattern, another great craft show item.

Pattern Suggestions
Crochet Hats To Check out