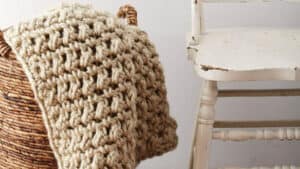 The Crochet Extra Thick Blanket is known as the Easy Going Crochet Blanket. Super thick and really big hook!
The yarn is so thick that it's pretty heavy. I would consider this a weighted blanket. I realized during preparations that we have seen this particular sample in a live show and was stunned by the thickness and weight.
Of course, as fibres get thicker, there is less yardage per ball and the cost to make them skyrockets. I found it ironic that many home decor shows reveal blankets like this in their faux-room setups during the reveal and people expect these blankets to be inexpensive.
With blankets like this, I consider them very decorative and will look worn in time as the fibres aren't spun together as tight as like a #4 medium weight yarn as the plies are so thick. It's not roving yarn, but pretty close to it when it gets this thick.
The multiples to change the size is 2. So chain in sets of 2 and this will work. So even reducing your hook size and yarn choices, you can still do this pattern. It may not be as quick as an extra thick Jumbo yarn project but the stitch definition is great nevertheless.
More Ideas

Crochet Diagram
I drafted a crochet diagram to assist you on where the stitches ago. I believe row 4 may be a row to throw you off the track because of the way it ends the row. It's correct, but seeing it in a diagram may help you. You can download the diagram and print it if you want it.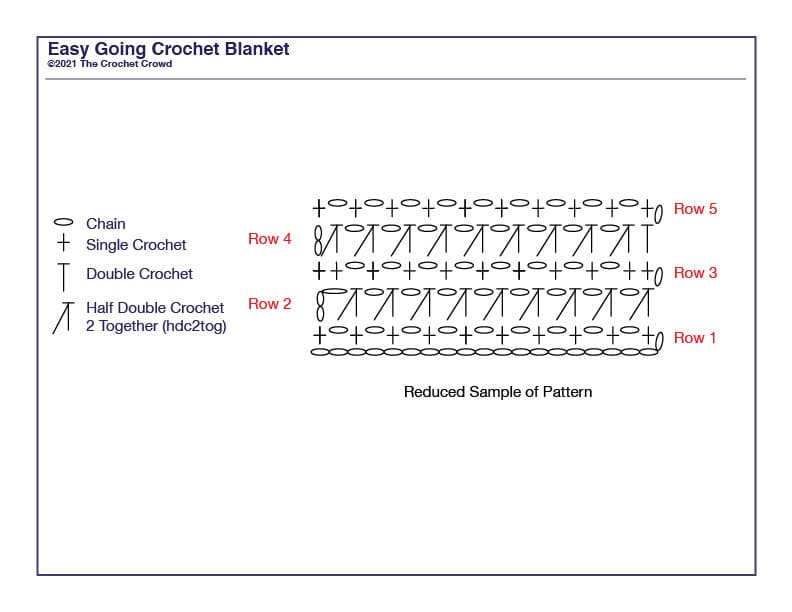 Tutorial
More Afghans