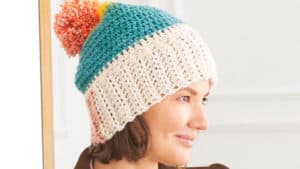 The Crochet Absolute Beginners Hat is using Caron Colorama O'Go. The tutorial is for absolute beginners of never having crocheted before.
I rarely film beginner level showcasing the absolute start of how to crochet from holding the hook, yarn and more. In the tutorial, we will do stitching exercises well before we actually start the project.
In the tutorial, I am forcing colour change as well for those who want to play with the colours of the yarn.
More Ideas

Tutorial
More O'Go Patterns
More Hat Patterns