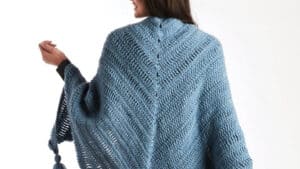 The Crochet Quick and Cozy Shawl is a really super duper easy pattern to play with. Using the brand new Red Heart Super Saver Brushed yarn.
The rows just have a 3-row repeating of single crochets and double trebles that help line things up beautifully.
This yarn is really texturally amazing to run through the hands, it's not what I would have expected from the Red Heart Super Saver brand. Loved it.
More Ideas

Tutorial
More Shawls