I have a lifelong burning desire to knit my own hat. So in trying to revamp my skills in knitting beyond knowing a few stitches and make something tangible for me to have to show for my work, I decided to ask Yarnspirations Digital Team to direct me.
"What patterns one Yarnspirations will be my success if I try and do it? Help a crocheter out to expand his skills!"
Allison and Renee, my team I report to are knitters and crocheters themselves. So they are not just the typed words you see but they know the skills.
---
Why Not Use Another Yarnspirations Host to Learn From?
I would recommend that but not someone in my position. I need to fail naturally on my own to learn the lessons so I can show this process in the future. I find it's too easy to duplicate another host to and teach from. Maybe I am asking for a punch in the face in my thoughts but I think there is merit here.
---
The Team Came Up With Two Designs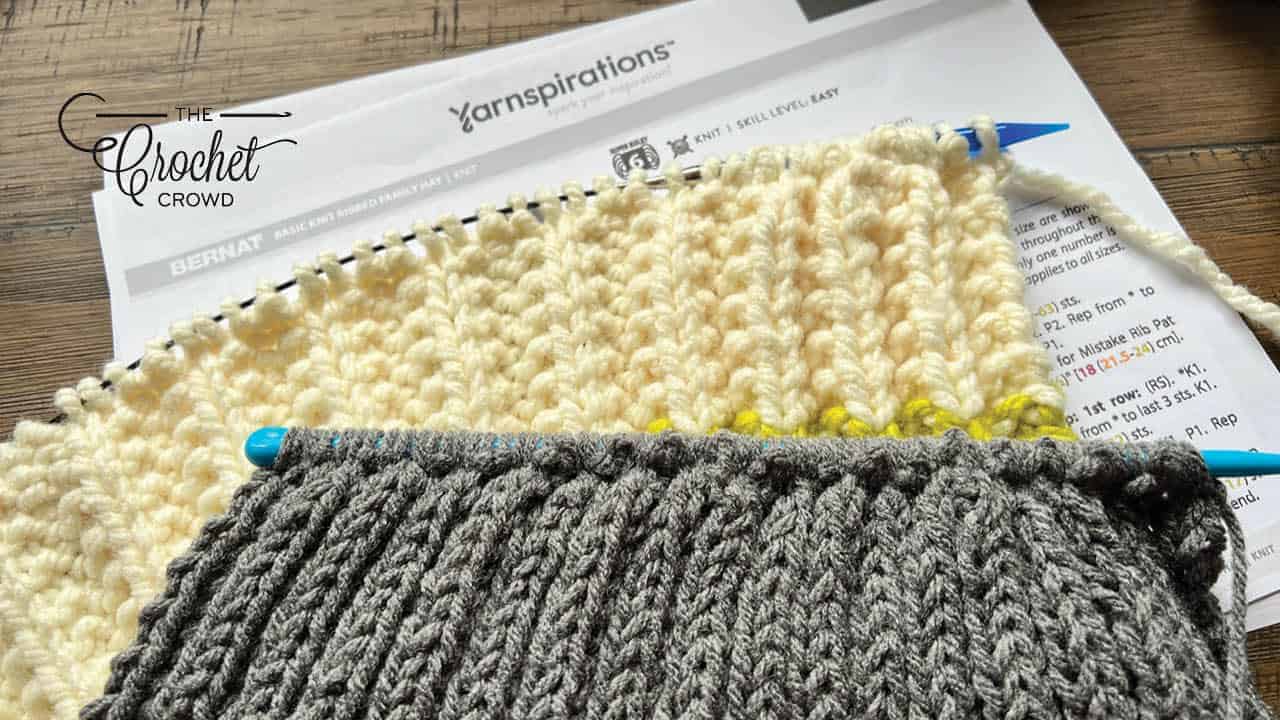 1st Design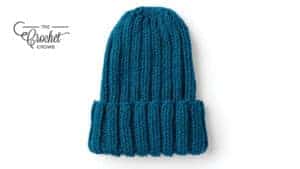 The Beginning Knit Hat is the first sample I started knitting in the gray Red Heart Super Saver with 6.5 mm needles. The hat is knit across the brim all the way to the top. Once I get to the certain size, I need to learn how to decrease, which I haven't learned fully yet. I will get there.
It's an easy repeating of knitting two stitches and purling two stitches known as K2, P2.
I have learned, once I am about five or so rows into the hat, I can tell which stitches belong where without having to have so much thought to it.
DOWNLOAD BEGINNING HAT FREE PATTERN
---
2nd Design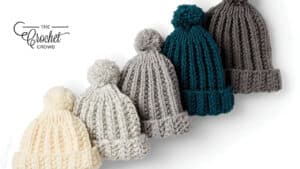 Basic Easy Knit Hat is the second recommendation that is easy level. I was working on these last night and I realized there is a stitching concept called the Messy Rib Stitch for knitting. Again, like the basic hat, about five rows in, I can see the pattern immerge and it begins to make sense.
In the picture, it's the cream-looking sample. I decided to try an adult size as my first attempt.
---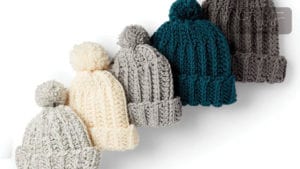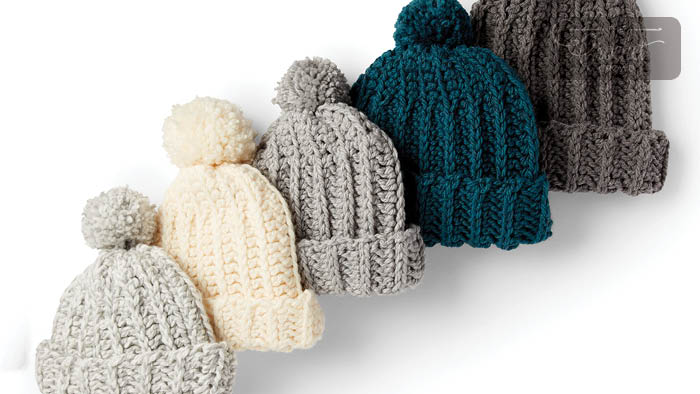 The related hat to the basic is the Crochet Basic Ribbed Hat. These crochet versions look similar and are much faster to make if speed is your preference.
Like the knit versions, there is a seamline in the hat as it's made as a flat item sewn together to form a circle. There are tutorials for this version if you need more help.
GO TO BASIC RIBBED HAT FREE PATTERN
---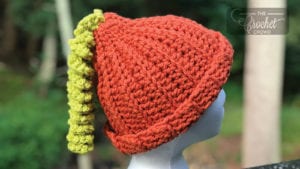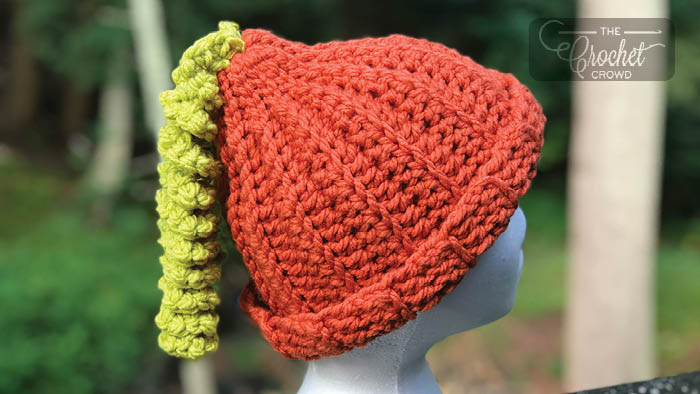 The Crochet Fall Pumpkin Hat falls in line with these as well. Similar in execution with the stitch counts being similar in reducing one side to form the shape.
I find these hats fun to wear at the farmer's markets as it cools down in the fall. Some think the curly vine is too long, but you can always change what you don't like. There is a tutorial for this one as well.
---
More Ideas
---
Tutorial
Not yet available.
---
Some Knit Scarves to Try