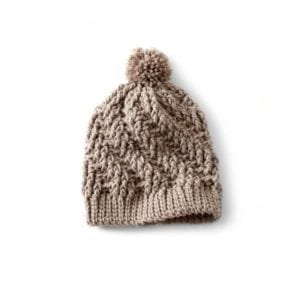 October 2021 rings in the kick-off with hat month here at The Crochet Crowd. Crochet hats are charity builders. We did the 30 days of hats back in 2014 and thought it was great exposure for hats that slide under the radar.
Not all of our choices will have matching tutorials but I know many of you are comfortable with reading patterns as well.
I have three all-time favourite hats that I actually wear myself. 
Crochet Nor' Easter Hat (in our book)
As the month goes on, I will keep adding more hats that you may have never seen before. Stay tuned. 
---
Crochet this incredible and easy-to-follow Stepping Texture Hat (IN BROWN) pattern. It doesn't take much for you to see the stepping texture causes a spiral feature to appear on the hat. It reminds me of cabling to some degree.
I also did the Stepping Texture Hat in gray in pre-made pom-pom. I double-stranded medium #4 – 4 ply yarn using Red Heart Heat Wave. I gifted my hat to Sarah at the local farmer's market as they were doing outdoor displays during the cooler fall months and thought the gray which suited her styling with the neon green pom would be a splash of colour.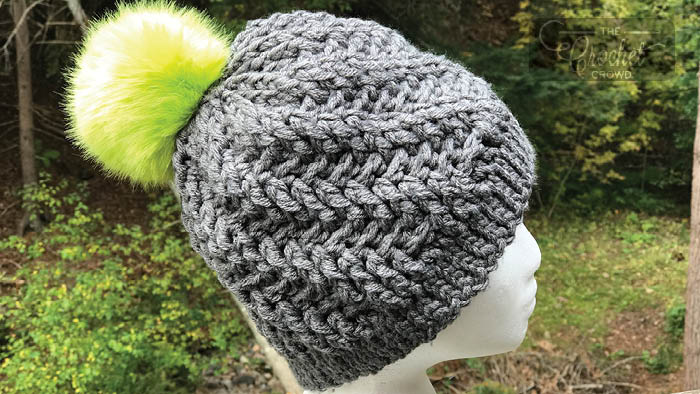 More Free Patterns
Tutorial
31 Days of Hats Patterns
Will be added as the days go in October 2021