Crochet Bobble Scarf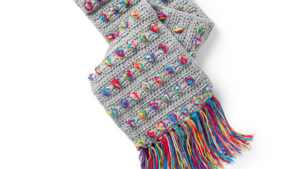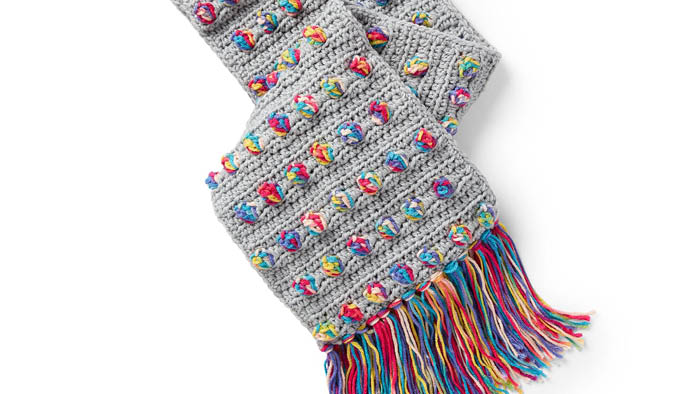 The Crochet Bobble Scarf is just fun! With peek-a-book bobbles that pop off the background of the scarf.
The two colours are worked together where the gray is covering over the colourful colours. Both yarns are carried up the side and then hidden by a border of this scarf.
This scarf is a generous size of 61″x 8.5″.
More Ideas


Tutorial
Not at this time.
More Scarf Patterns