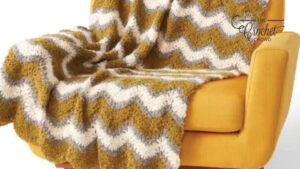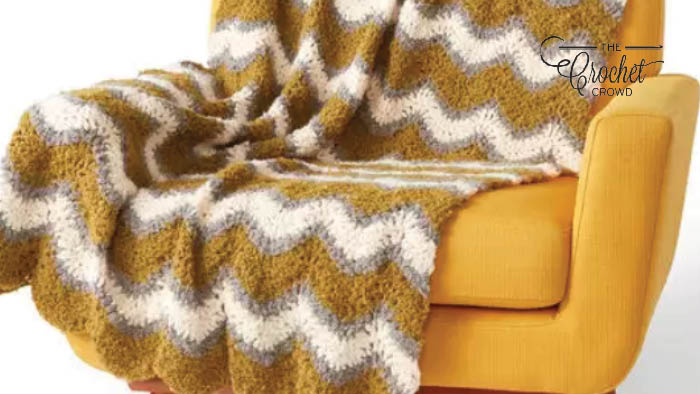 The Crochet Foamy Waves Blanket is using Bernat Freesia yarn. The boucle based yarn provides the soft comfort and warmth of wool.
The boucle is tight to the core in this yarn, therefore, frogging is easy to do if you make an error.
I have made up a crochet diagram for you to use for your enjoyment of this. Follow the written instructions for the pattern striping sequence.
More Ideas


Crochet Diagram
Click the picture to save or print the diagram to follow.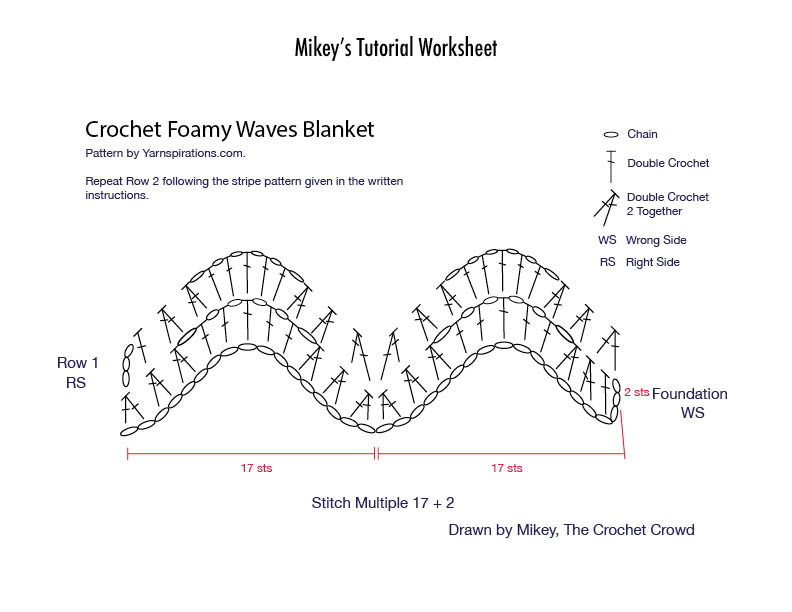 Tutorial
More Blanket Patterns