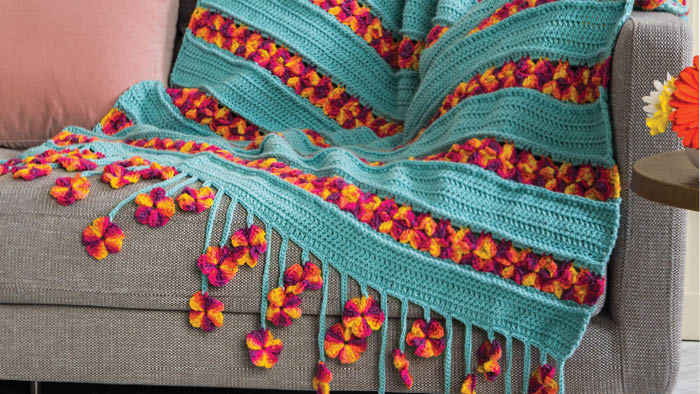 The Crochet Garden Flowers Blanket is similar to the JOANN Stitch Along for Spring 2021 with a slightly different stitch approach.
The Daisy Flower Stitch is consisting of Trebles instead of Puff Stitches as demonstrated in the Stitch Along. The daisies are also connected to each other where the petals are sharing between two of them. You will see that in more detail on the tutorial sample itself.
The stitch multiple is 4+3. 
In the Stitch Along with JOANN, you will learn the two alternatives that can be done with this concept.
Puff Daisy Stitch has a ripple that is in the centre of the blanket.
Puff Daisy Stripe Stitch where there are stitches that separate each daisy that exists on the long striping seen near to the outside of this blanket.
Please note the stitch multiple isn't the same for the Stitch Along Version as the stitches are modified.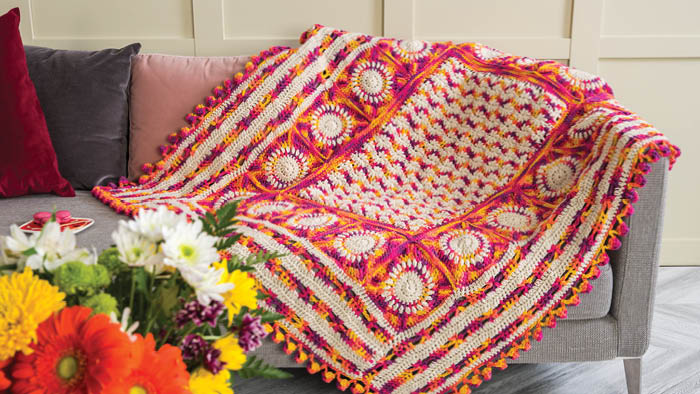 More Ideas

Tutorial
Tutorials will release Saturday, March 27 around 11 am ADT.
https://youtu.be/J0WEWgId2i8
More Collections