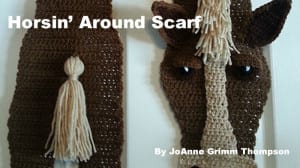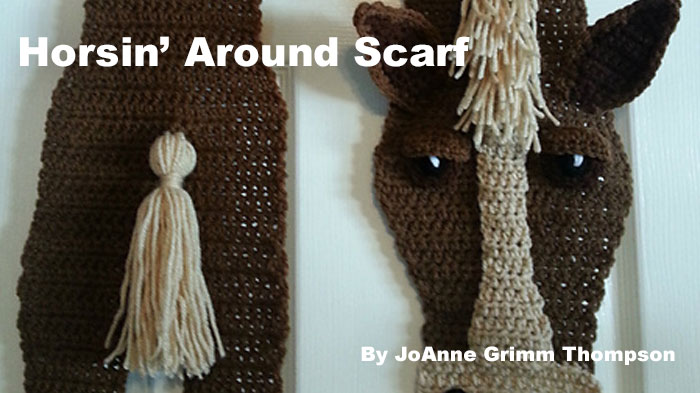 Horsin' Around Scarf
In the history of The Crochet Crowd, we have never seen a pattern like the Horsin' Around Scarf
The Horsin' Around Scarf has been designed JoAnne Grimm Thompson that can be found on Ravelry. There is a get pattern button above in this article to go directly there.
We have received hundreds of requests to locate this pattern and many of them have tried to place orders with us to have them made. It's caught our team with such shock. The number of men emailing in to have these made has been astounding!
This pattern is not free but is super priced for around $5, you can own the pattern and make it yourself. The Crochet Crowd is a teaching and DIY resource hub, we don't get involved in making projects for people to buy.
I have written this article to give our help desk relief for those emailing us to send them a link and/or to purchase a finished item.
Should you want one of these made, there are crocheters online that do commission work. Please be considerate that if you commission a crocheter, they have to buy the pattern and should be considered when they quote you a rate. This is a specialty scarf and the crocheter's time and patience should be considered.


Pattern Suggestions
Scarf Patterns