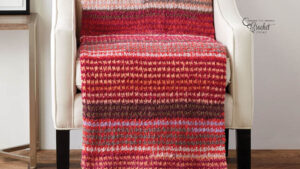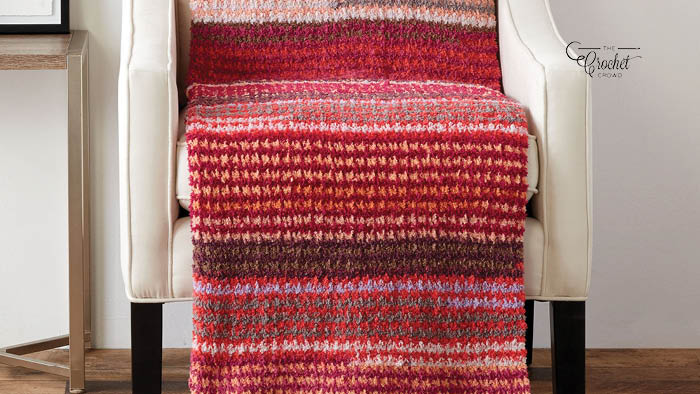 The Crochet Spice It Up or Cool It Down Blanket is made with Bernat Blanket Breezy yarn. It uses two different yarn balls that are not the same colours.
The self-striping mixes up on it's down to prevent an addictive and fun color story to crochet.
A tutorial has been provided below as working with the two strands at the same time may be daunting but totally do able without much trouble.
More Ideas

Tutorial
More Blankets