Crochet Stitch-cation Summer 2017 Challenge
Crochet Stitch-cation Summer 2017
Be part of our Stitch-cation this Summer.
We are putting the fun outdoors this year wanting you to challenge yourself and create the Perfect Boho Patio! Send us your BEST photo. 
Submissions are filed by first & last name of the submission. Hold your mouse over the picture to identify the crocheter to determine where you are in the alphabet. 
Definition of Boho
What does Boho mean? It's really a fashion trend that is part bohemian and part chic. It combines organic, colourful and I mean super COLOURFUL like oranges, teals, reds, hot pinks and florescent greens. With modern and folk-inspired ideas to create decor or fashion. It portraits awesome images and looks of those days in the 60's where crocheting was the hottest trend and style now with modern colours and twists. We want to bring that out again and bring it to the outdoors.
Diva Dan wants to see fun, COLOUR, a showcase of your fantastic decorating skills for the outdoors. Make your patio into the best version of your decorating ideas. Create the look that makes you feel proud. If you don't have a patio or a deck, how about the balcony, the front stoops (steps), a picnic table at a park or campground, anywhere outdoorsy that you can create an awesome display of your creations and your outdoor environment. Even a front door with a crochet wreath or banners. This is about showing the world, that crocheting is awesome and bringing it out to the public.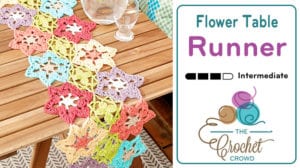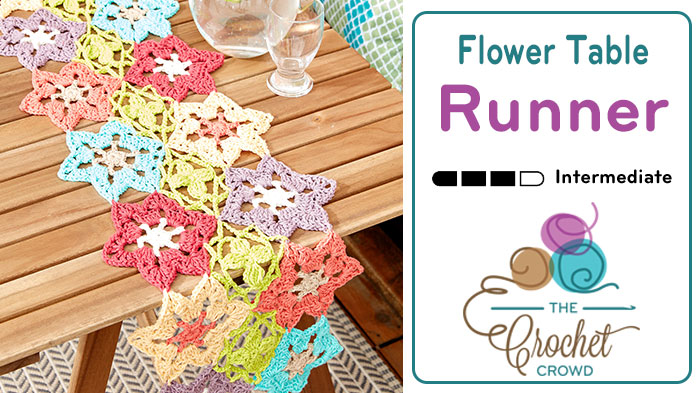 The Stitch-cation Challenge
Create your own crochet boho outdoor space. Have fun and explore colours with 5 concepts that is visible within the photograph. Show how crochet can be incorporated in the outdoors this summer by featuring your patio, balcony, public space, camp ground, boat, dock and/or park.
Take your everyday crochet and stage it up like a crochet magazine quality photo. This can be done easily through your phone or camera. Choose your best photo and send it to us.
Show us a space, it could be your crochet place and don't be shy to show us your face. 
The projects must have been listed on Yarnspirations and/or The Crochet Crowd. On The Crochet Crowd, it can be a suggested pattern with a link leading elsewhere or can be a fully written pattern on The Crochet Crowd. During photo submission, you must share with us the locations of where the 5 patterns came from by sharing the name of the pattern.
You can use something from one of our patterns that is already crocheted or you can crochet something new to stage your scene.
Decorate your table (if you have a table) as if you are having a party.
For sitting spaces, create that perfect space to hang out and crochet. Think about what your sitting space would look like.
3 Categories to Enter
Choose one or more categories to enter:
The Ultimate Crochet Table Setting – Set up your outdoor table with a minimum of 5 different types of projects/concepts that is visible within the photograph. Set up the table like you are waiting for company to arrive. Have fun with the concept.
The Hookers Hang Out Lounge – Your outdoor seating space with a minimum of 5 different types of projects/concepts. Set up the space to be cozy and crochet friendly.
The Great Outdoors – For those on the move this summer, set your picnic table, camp ground, boat, dock, beach or park to be your space away from home. Be respectful of the public spaces and privacy of others around you. The picture must be clear that it is outdoors in a space other than your home. You may submit back up photos to identify the space is more than just your home for this category.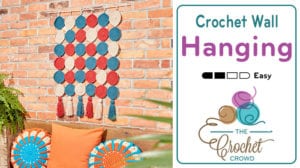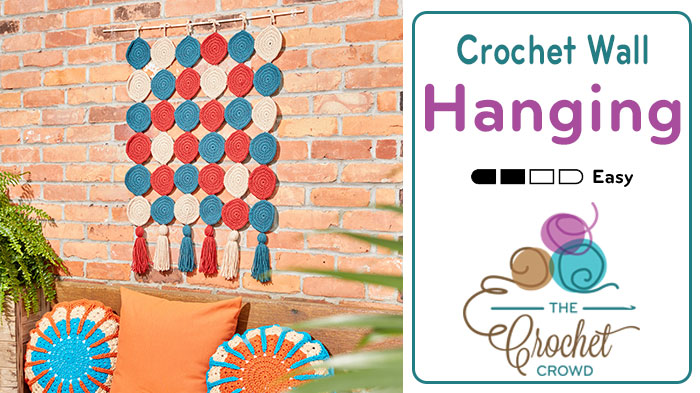 Photo Requirements
You are welcome to submit for each category, which will increase your chances to win.
There must be a minimum of 5 different patterns/concepts used. For example, if doing coasters, the group of coasters or different coasters at each setting doesn't count as more than 1 concept. Placemats are considered 1 concept even if each are different are different patterns.
You can stage up different concepts for the same category. For example, in a table setting scene, if you submitting more than one photo, everything at the table must not have been used already in a previous photo. Everything crochet must be unique for each photograph. This is the same for each category. This is to keep it fair to all who are submitting.
Picture must be clear, concise and all projects must be visible within the one photo. Blurry photos will not be accepted.
We reserve the right to make a judgement call to accept / reject any photos that don't meet the guidelines.
Giveaways
We will be having 13 giveaways throughout the summer. 10 Pop-Up Giveaways will be without notice and randomly selected from the galleries. A giveaway could just be drawn based on what is in the gallery at the time. The sooner you get your photos in, the odds of randomly winning a Pop-Up Giveaway increases.  Prizes will include an Official Crochet Crowd Yarn Tote + Yarn.
3 Grand Prizes
1 Winner will be selected from each category. Determination on how it will be selected will be announced near the end of the submission. Choose your BEST photo when submitting.
Crochet Ideas
Outdoor pillows for a chair or porch swing. Bunting banners hanging on the walls or ceiling. Something for the table such as placemats or napkin rings for a picnic table. How about an apron for the chef at the BBQ. Maybe even pot cozies for plants that are on your table or window ledges. Baskets for your reading books, magazines, towels or even sun tan lotion? Look to the doors for potential summer inspired wreaths. Don't forget clean up items like dishcloths and more.
Each photo is a category selection. Inside each category are many choices of free patterns and most have free tutorials too
Video Tutorials with Free Patterns
The following are video categories. Each category has selections for consideration for your Boho Decorating Scheme. Click the picture to be directed to the free pattern tutorial line up for each section. Inside the video descriptions of each tutorial is the free pattern that is followed in the tutorial.
Pattern Ideas To Consider
Table Setting Ideas for the American Family – Click the picture to get the free pattern.
Hangable Ideas
Guidelines and How to Enter
There is no sign up required to participate. Complete the challenge and email your photo when you are done. This challenge is open to all Crochet Crowd Community Members.
You may use any yarn you wish. You may substitute your yarn for any brand or colors that you desire. You may create any color scheme. Use as many or as little colours as you prefer.
You may do as many staging scenes as you wish. Ensure each staging scene has completely different projects.
The scene must be showing all of the project for us to count rows in the picture to ensure the projects are complete. Ensure your project is completely finished with yarn tails and etc not showing. It's like giving it out as a gift, we want to the see the photo showing as if you were gifting us the finished product. This way we know you are completely done.
The projects shown must be from Yarnspirations Library of Pattern and/or from The Crochet Crowd Website/YouTube. When submitting, please tell us the location and the name of the pattern for each item in the photo.
All photos must be submitted during the challenge time frame only. Entries after this due date will be accepted for our gallery but there are no prize giveaways after the deadline.
Your Choice: Post your finished staging on The Crochet Crowd Facebook Page to show everyone your finished work so we can drool over your creativity.
When you email your finished photo to us, we respect your privacy and will only post your first and last name on the picture in our gallery with the photo so we can identify the winner at the end.
Featuring on Facebook is dependent on you. We do not upload your emailed photos to Facebook. You have to do that yourself if you want to Show N Tell your creativity.
We are not responsible for undelivered email and/or late entries to qualify for the prize.
Due to the countless technology platforms and services, we are not responsible for any of our challengers if a mobile devices or technology that isn't compliant to being able to read our website, view our videos and/or get access to the free patterns.
All applicable federal, state and local laws and regulations apply. Void where prohibited or restricted by law.
Please verify your entry is in our gallery prior to our draw. We need up to 4 days to get your entry into our gallery. We upload it ourselves as part of our review process. If you do not see your entry, we most likely haven't received your email. Do not wait until after the draw to check if your entry is in. 
This is intended for a fun community challenge only. We each are deserving of the highest praise possible for our own creativity. Let's have fun
How to Submit
Please read the guidelines below to understand what we are looking for.
Send your photo to us through email to inquiry@thecrochetcrowd.com.
Use Subject Line: Stitch-cation

In the email leave us the following information.

Your Full Name
Your Mailing Address
The Category you are entering
Name of Patterns used in Photo and locations where they were found on Yarnspirations or The Crochet Crowd.

We will not be adding your name or email to our database.
We are accepting entries from June 15th – September 15, 2017. Winners will be drawn September 20th, 2017. 
We will email you if something is questioned in your photo.
You will not hear from us if your email didn't get to us. So if you don't see your entry after 4 days of submission, it means we haven't received it.