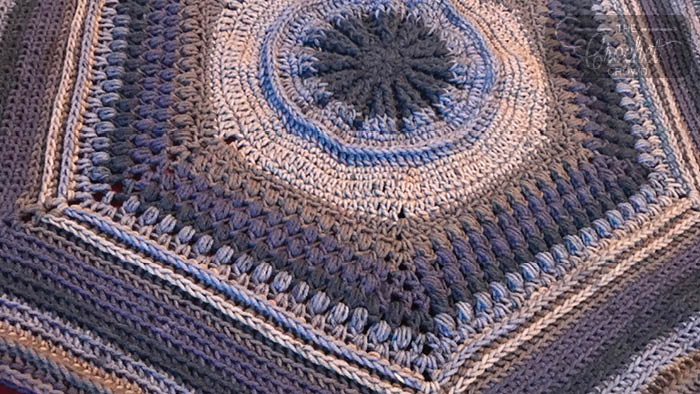 Crochet Planet Earth Crochet Along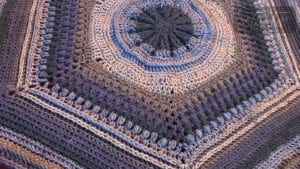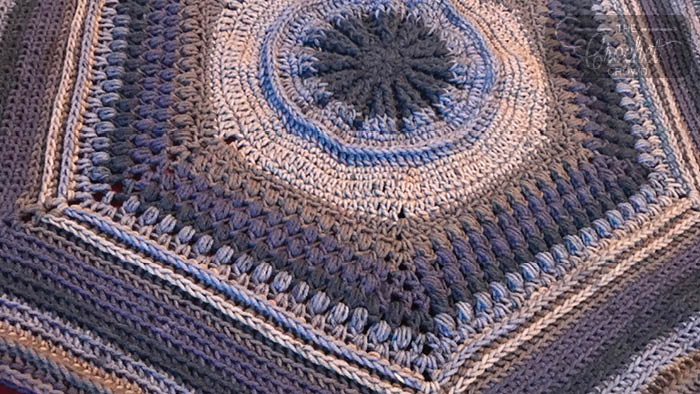 Crochet Study of Texture Second Semester
Coming this summer is the next summer school. Last summer, was the first time for the concept and was accepted with raving reviews. It challenged many, including myself. Throughout the summer, we worked on the course together. By Labour Day, we had finished it.
This summer, the concept is originating from a circle to a hexagonal concept. With stitches to learn and watch grow throughout the summer.
Like before, we have a theme and it is Planet Earth. Timed with a message about the inner core to the mantle to the crust and more. With human impact on this beautiful marble we call home.
The current prototype is in development using Caron Big Cakes. Currently, I have used 1 1/4 balls so far and it's about 30″ across. I have more ideas to toss at this blanket before we hit the border. There is currently 4 weeks written.
Once completed, I will toss to our testing team to try my pattern and then choose the final yarn for the final finished photo. It is using 5.5 mm / I Hook. I don't know the yarn quantities yet but I am working through it.
Stay tuned, Summer 2019 is looking awesome with a summer long crochet along. This will be hosted on The Crochet Crowd.
Other Crochet Alongs We Have Hosted