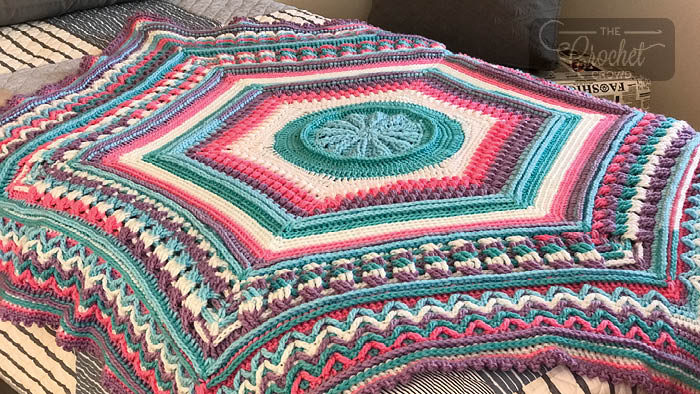 Crochet Planet Earth Crochet Along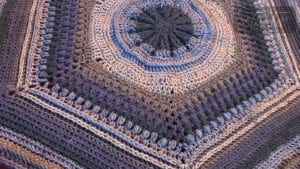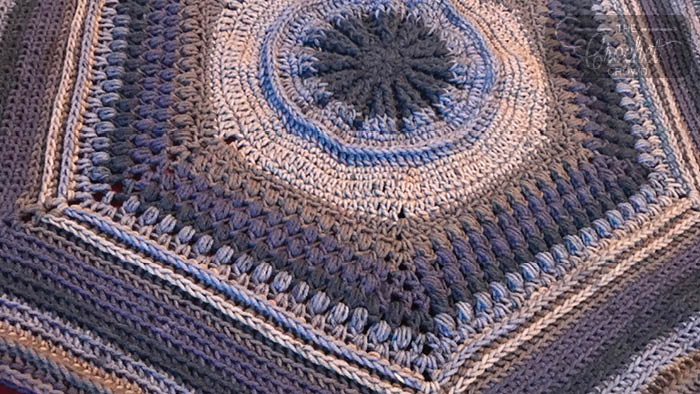 Crochet Study of Texture Second Semester
Coming this summer is the next summer school. Last summer, was the first time for the concept and was accepted with raving reviews. It challenged many, including myself. Throughout the summer, we worked on the course together. By Labour Day, we had finished it.
This summer, the concept is originating from a circle to a hexagonal concept. With stitches to learn and watch grow throughout the summer.
Like before, we have a theme and it is Planet Earth. Timed with a message about the inner core to the mantle to the crust and more. With human impact on this beautiful marble we call home.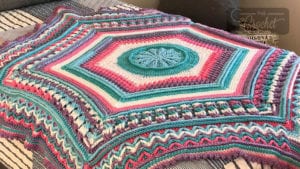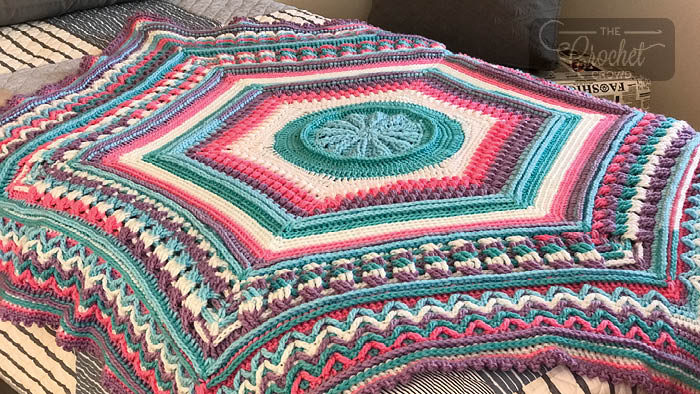 Materials Needed
5.5 mm / I Hook
9 Balls of Bernat POP! but get 10 balls as you may want to control some colour changes.

10 balls –

140g , 256 meters / 280 yards

= 2800 yards

.
Prototype was created in Caron Big Cakes, you need 4.5 balls of Caron Big Cakes if you so desire.
Afghan Details
The afghan is 48″ across the flat edges.
The afghan will be presented over 7 weeks.
Unofficially starting July 8th, 2019. To be confirmed.
Video Introduction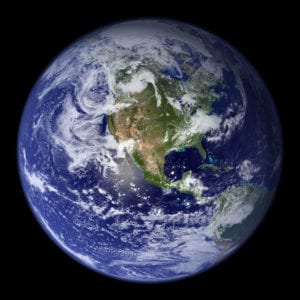 Earth Fun Facts
Planet Earth is the third planet from the sun. It's unique to our solar system to support our lifeforms relying on oxygen and water. It is the 5th largest planet and has a unique tilt of 23.4 degrees creating our seasons. Earth has a wobble that changes the direct light of our sun within a 365 cycle around the sun. It favours the north for 6 months and then the south for 6 months. It gives the cycle of Spring, Summer, Fall and Winter to most of us not residing at the equator. The wobble assists in creating our wind with the oceans and land temperatures changing.
Testing Samples
My pattern was tested by Wendy, Diane, Anita, Donna, Michele and triple tested by me. Also review intensely by Svetlana, Yarnspirations Design Team. Unfortunately, we may have overlooked mistakes but are aiming for 100% accuracy.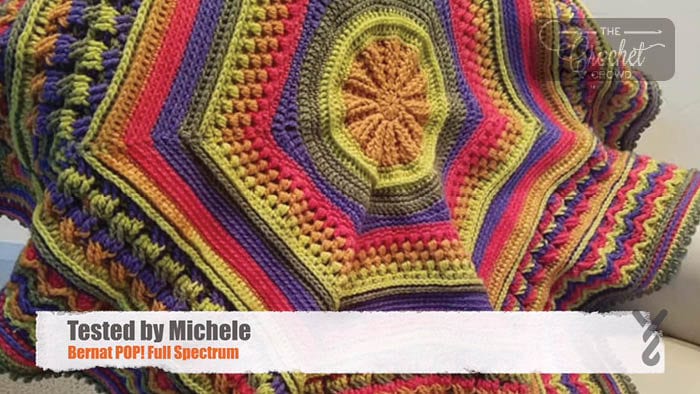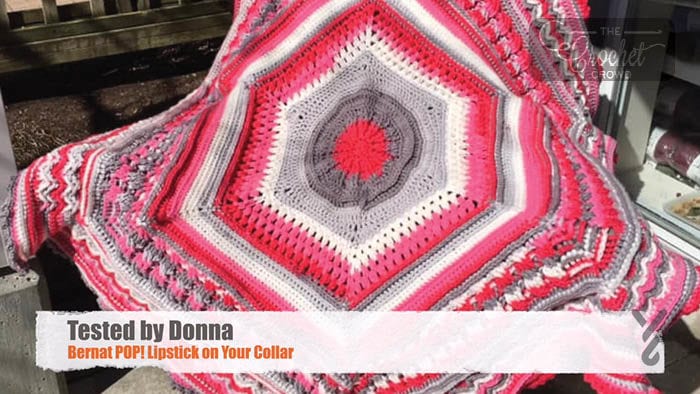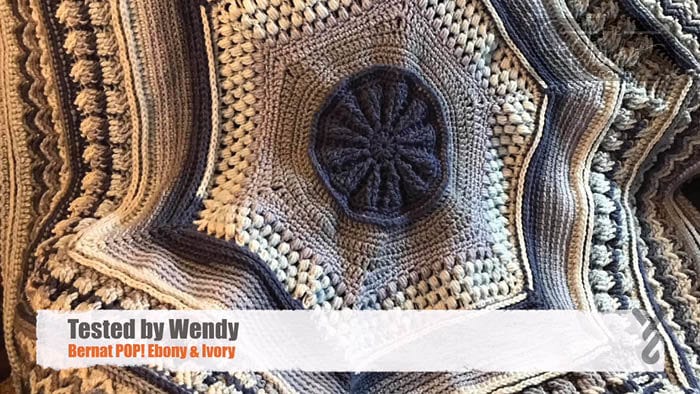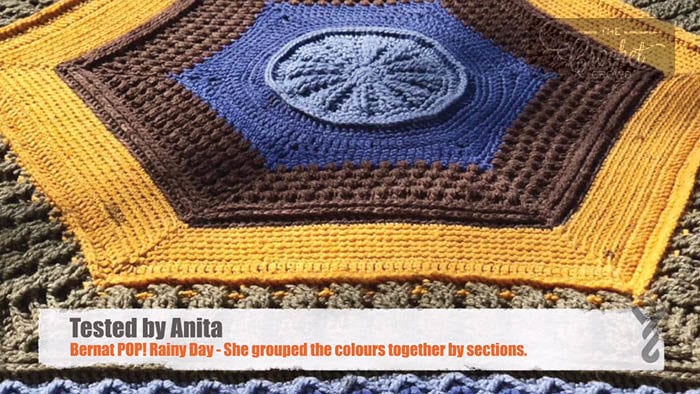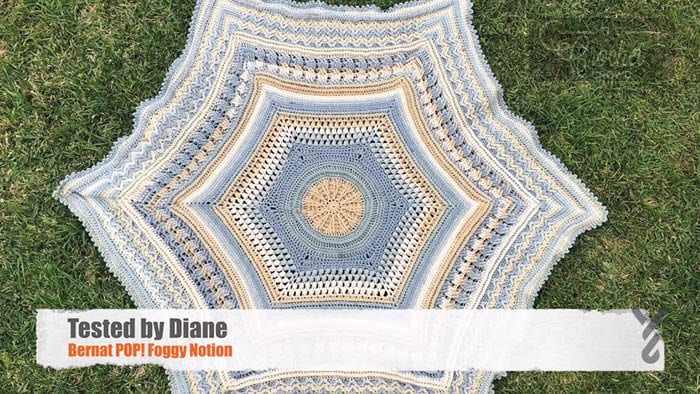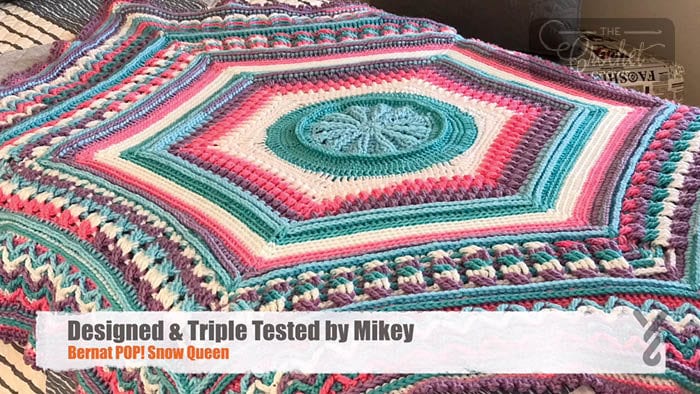 Stay tuned, Summer 2019 is looking awesome with a summer-long crochet along. This will be hosted on The Crochet Crowd.
Other Crochet Alongs We Have Hosted