Textured Blankets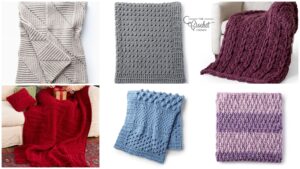 I don't know about you but I know I'm a blanket fiend. There is no such thing as too many, whether I have them on hand for myself, or making them for gifts they're just lovely.
Lately, I have been obsessed with textured patterns, the look and the fact that it breaks up how long the pattern feels like it is taking to make because I'm trying to pay attention to how the texture is working up.  I have been enjoying that if I've had the day that is less than enjoyable I can get lost on one of these textured patterns and everything seems to melt away.
I've gathered a few textured blankets that are pretty as well as have some fun textures to play with! Happy Stitching.
---
Crochet Braided Cable Blanket
The Crochet Braided Cable Blanket Pattern is a textured blanket that is eye candy.
This is a combination of the lark's foot track stitch and intertwining cable stitches.
Suggesting to use Caron One Pound, a crochet diagram is also available to assist you in stitch placement as well.
To change the size of this blanket, the multiples are 20 + 21.

Tutorial
---
Textured Life Crochet Blanket Pattern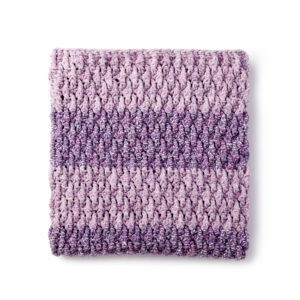 As much as we are all in denial and hate to admit it, colder weather is sneaking up on us. This Textured Life Crochet Blanket looks so cozy it is just screaming you need to wip me up so you can curl up with on those snowy days.
Made using Bernat® Blanket Twist™ in two different colours, it makes a great gift idea especially if you know a winter baby like myself. Play with colours and have fun with this beauty of a blanket.


---
Multi Texture Blanket Pattern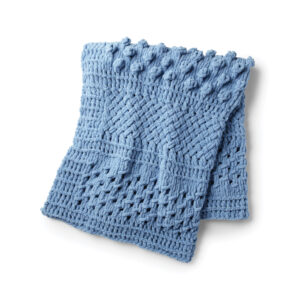 If you haven't had a chance to try the Bernat® Alize® Blanket-EZ™ yet, this is a fun blanket to try it out with. I was on the fence with the stuff my self, I could just see me making a big ol mess, but some of the new patterns they have out for the Alize like this Multi Texture Blanket defiantly has my interest peaked.
The pattern for this Multi Texture Blanket has not only the written instructions but a diagram as well to help you to visualize what you're doing.


---
Divine Textured Throw & Pillows Pattern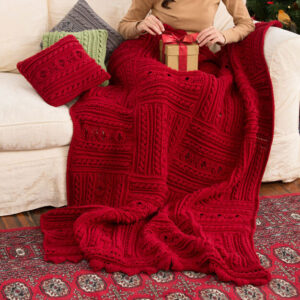 This one had me hooked (haha) the second I saw it, between the amazingly pretty texture, and the rich colour as well as the fact that the pattern includes pillows. This Divine Textured Throw & Pillows went on my personal crochet bucket list the only problem is which colour or colours will I go with!
The patter designed by Bonnie Barker is done in squares that you join, so it gives you the opportunity to really play with colours you love or yarns you really enjoy working with.


---
EZ Textured Blanket Pattern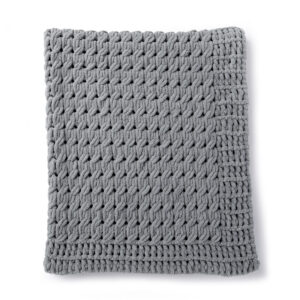 Made with Bernat® Alize® Blanket-EZ™ this EZ Textures Blanket Pattern is another one that has me wanting to try out this yarn. I am loving the new blanket patterns Yarnspirations has been coming out with for blankets lately.
If you are looking for a pattern with a little more masculine feel to work up for a gift, this EZ Texture Blanket would make a great option.


---
Mighty Ridge Crochet Afghan Pattern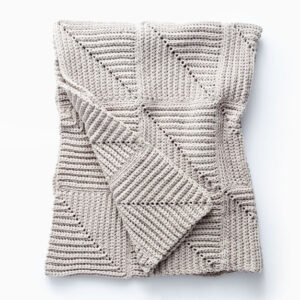 I am loving this afghan it's given me ideas of different pieces I'd like to play with like a shrug, or a shawl. I really enjoy patterns that inspire creativity.
This Mighty Ridge Crochet Afghan is done in squares like the Divine Textured Throw giving you all kinds of ways to play! Try combining squares from both throws, as well and have fun with the colours. This afghan would be super fun done in an ombre yarn!


---
Looping Ladder Blanket Pattern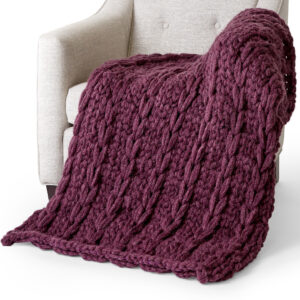 This is a really pretty pattern another hit using the Bernat® Alize® EZ Wool™ and such a cozy-looking blanket. This Looping Ladders Blanket made with the soft yet very warm yarn is great if you are someone who is always cold, or have a house that sometimes feels draft on a windy night. The Looping Ladder Blanket is a great pattern for those of us who enjoy making gifts.


Pattern Suggestions
Crochet Afghan Pattern Ideas