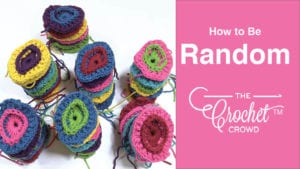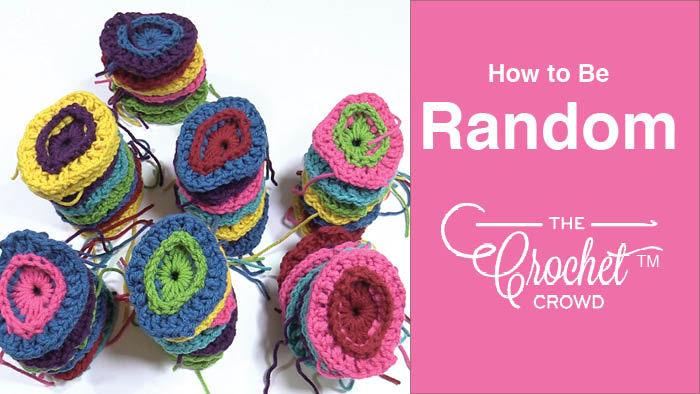 How to Randomize Colours in Crochet Motifs
To be truly random must allow your mind to open and for possibilities of colour combinations to unfold before your eyes. For many of us, this is where we struggle when we see colour combinations that are not working together so well.
The true struggle is to figure out which colours work together the best. Your goal is not to have a repeating colour, for example, a motif not to have the same colour used more than once unless you are intending for that to happen.
More Ideas
Color Combo Mathematics
The more colours you play with, the exponential of colour opportunities exist.
2 Colours = 2 Combos
3 Colours = 6 Combos
4 Colours = 24 Combos
5 Colours = 120 Combos
6 Colours = 720 Combos
7 Colours = 5040 Combos
Set Up – Example Using 7 Colours (shown in tutorial)
Figure out how many motifs you want to make in a blanket. My case is 50 motifs.
50 motifs / 7 colours = 7 motifs
7 motifs x 7 colours = 49. So 1 pile has to have 8 motifs in it.
Crochet 7 – Rnd 1 Motifs of each colour. Keep them together to reshuffle for the next round.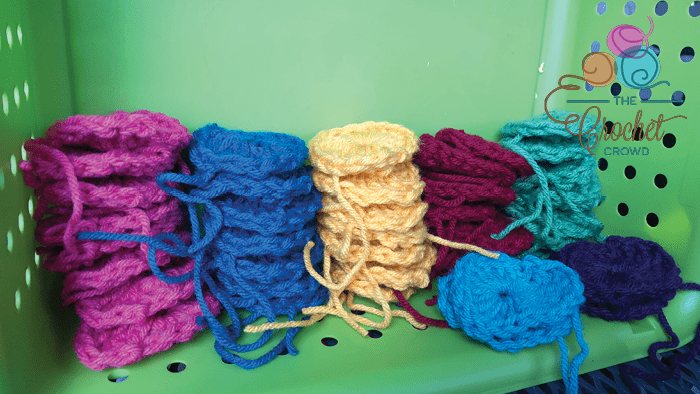 Shuffle Up the 7 Piles into A New Pile of 7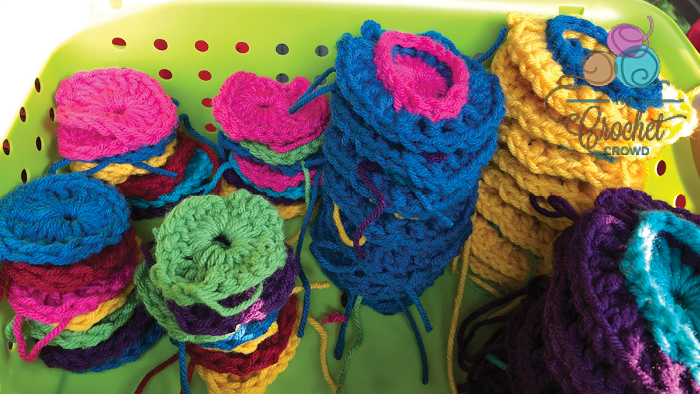 Shuffle Up the 7 Piles into A New Pile of 7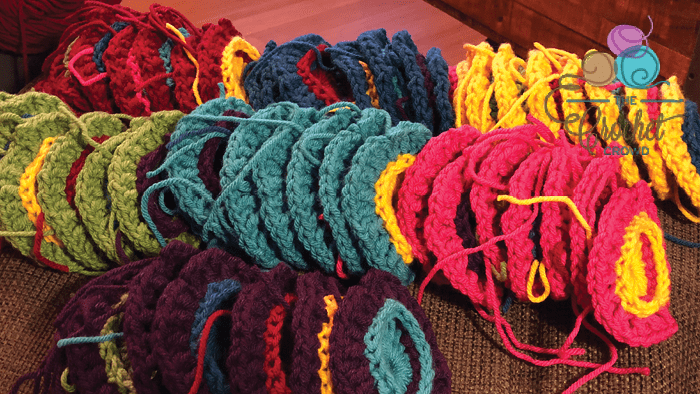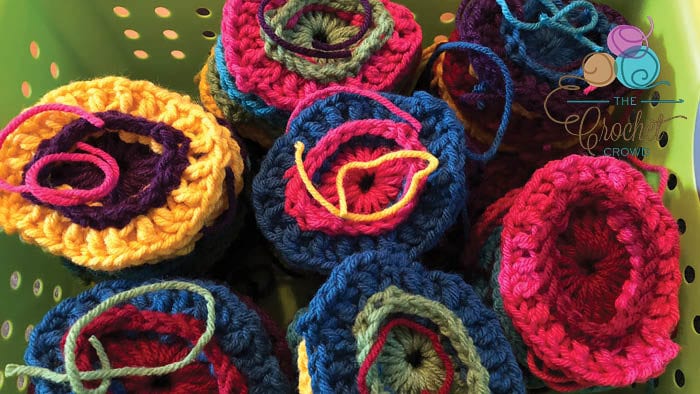 Tip
It's best to sort before you begin to crochet a round. As you see in the end of the tutorial, by randomly selected, the final pile may not work. So you may need to reach into your box and switch out motifs to prevent duplication of colours. By pre-sorting, you see this before you begin so it doesn't become a problem to wreck your goals.
Tutorial
Colour Combinations
No post was found with your current grid settings. You should verify if you have posts inside the current selected post type(s) and if the meta key filter is not too much restrictive.