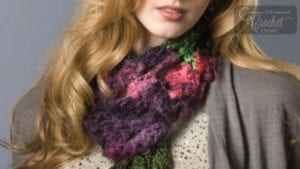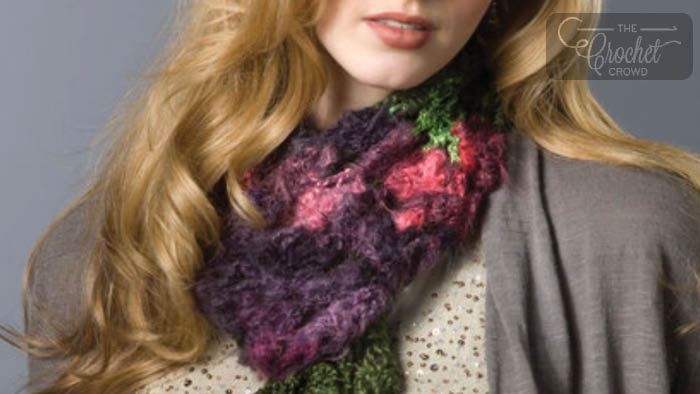 Crochet Spectrum Scarf
The Crochet Spectrum Scarf is one of those scarves where the pattern looks difficult but is extremely simple. The pattern repeats easily and depending on your yarn choice, it can look really complicated. I used Red Heart Boutique Magical. No… I didn't change colours or yarns, the ball did on its own making for an amazing looking scarf. This yarn brand was discontinued in 2015. The pattern is still available if you would like to substitute.


More Crochet Patterns to Consider
Follow Video Tutorial If You Prefer
Introducing the Spectrum Scarf by Red Heart Yarns. I was asked by Red Heart to film a complimentary tutorial that would be free for everyone to use. With Red Heart, I get to pick the projects I want to film based on my own excitement and love for the project. I chose the Spectrum Scarf due to a few reasons.
I loved the way it looked on the model.
I loved the yarn, being Red Heart Boutique Magical. The Colour is called Wizard.
The pattern appears complicated by is so easy to follow.
I loved how the crochet rows don't look like usual crochet train tracks. That was probably my biggest reason for wanting to do this project.
Crochet Scarf Pattern Ideas