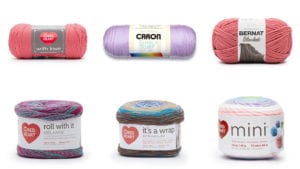 Mikey's Most Recommended Yarns
My yarn tastes change in time and based on trending ideas that are circulating on the internet. As much as I inspire the ideas, I am also inspired by everyday crocheters, like you.
With Red Heart joining in with Yarnspirations in 2019, the world of more yarn opportunities opened to me to use as an index for designing.
I'm a value crocheter, meaning, most of my projects (if not all) are always done with big-box retailer yarn or online website access like Yarnspirations.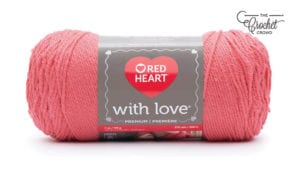 1 – Red Heart With Love
Red Heart With Love is on my top tier right now. I loved it when I was teaching with it back in 2013 – 2014 and now it's back in my educational toolbox.
This yarn is premium acrylic and is already soft in the ball format. The softness allows the afghans and items to hug me when I am watching TV.
In fact, I'm loving this so much, this is the choice for our summer stitch along. The colours are fantastic due to the premium acrylic. Vibrant colours are possible with premium.
Below is the In Love With Colour Granny Afghan. It's a mix of octagons, squares, triangles with a granny border finish.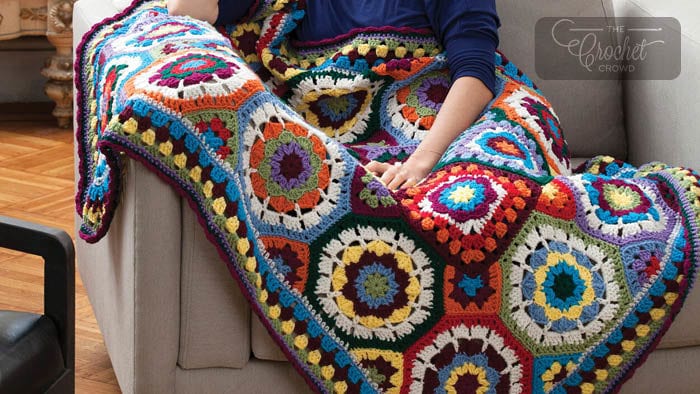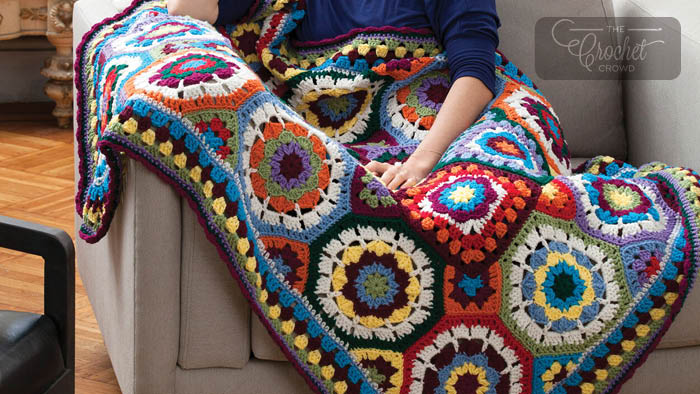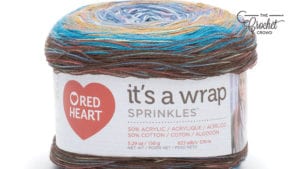 2 – Red Heart It's A Wrap Sprinkles
This one has me on the edge of my seat waiting for the next corner to turn. This is Red Heart It's A Wrap yarn.
I love this yarn so much, it's been on the two past crochet cruises with me as part of the activity package.
Like a kid waiting to arrive and in the back seat and asking a parent if we are close and the parent says, "around the next bend". I consider this a journey yarn as you don't really know how it a project will look like. The Crochet Wave Wrap below is an example of one of my patterns and journies.
Discover where your journey will go with this yarn.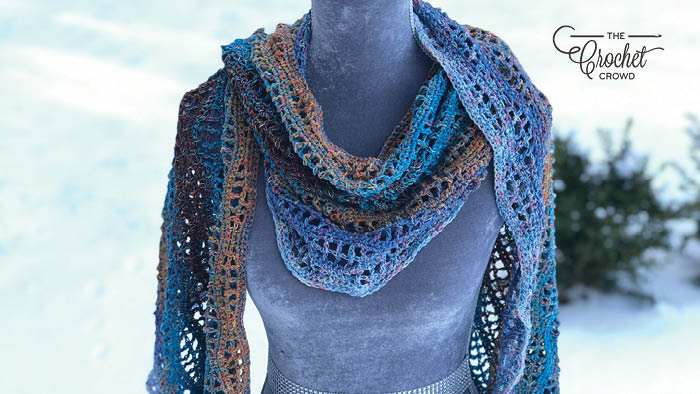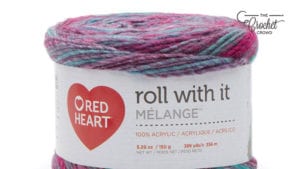 3 – Red Heart Roll With It Melange
Holy cow… you need a see a finished project with Red Heart Roll With It Melange. This yarn has the partial look of roving with colours transitioning in and out.
This reminds me of artisanal based hand-spun look yarn but controlled with a machine.
I have seen the Crochet Wave Wrap also done with this yarn and it had my salivating at the look. It's a yarn that I would claim as "Nailed It!"
Below is a knit shawl, there are no crochet patterns with Red Heart Roll With it Melange at this moment. This is the Knit Sensational Shawl for those who knit.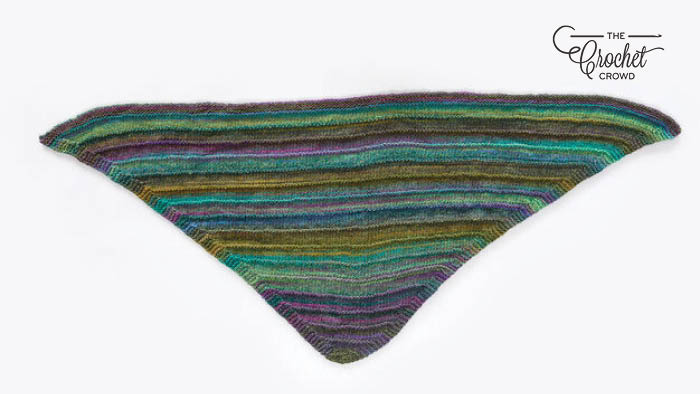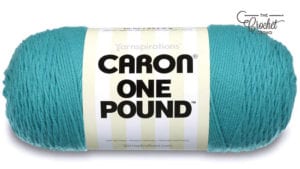 4 – Caron One Pound
Caron One Pound is an American Based yarn and isn't readily available here in Canada at stores.
For Canadians, you can buy it through Yarnspirations.com directly. JOANN has some exclusive colours that cannot be purchased up here but there is a vast selection as it is.
This has become a staple yarn for me to do pattern testing. It's reliable and consistent with colouring. If I am looking to learn something or test, I hit up the Caron One Pound as my first choice.
Perfect for afghans and larger projects. These balls are so big, they feel like they extend to the afterlife! Love it!
For the Crochet Aran Hearts Throw below, I used Caron One Pound as a substitute.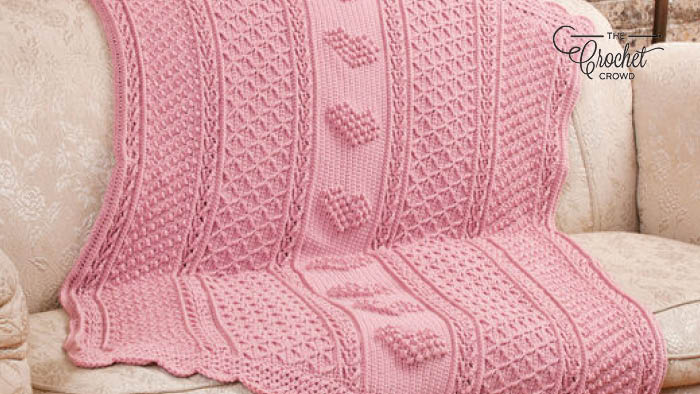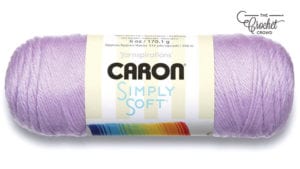 5 – Caron Simply Soft
Caron Simply Soft is also another staple yarn for me to use. It's a different monster than Caron One Pound as it's a premium based acrylic. It even has a different look and feels compared to Red Heart With Love, so it's not really comparable.
I would use this yarn for when softness and vibrant needs to come together. Due to the premium element, people say this splits and that's not wrong, however, higher-end acrylic doesn't stick together like velcro. This element makes for nicer wearable items as the yarn has weight to it as it's denser.
Below is the Home for Christmas Afghan designed by me. Originally, the prototype sample was made in Caron One Pound but then switched to Caron Simply Soft to get more vibrant colours and to make the afghan softer to the eye and feel.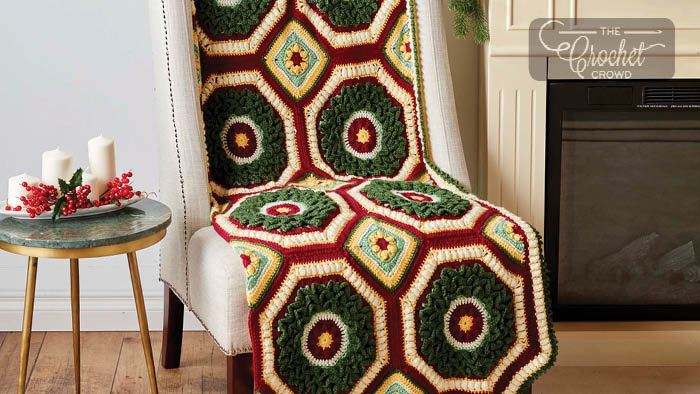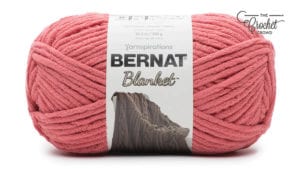 6 – Bernat Blanket
This has been around longer than my career as an educator. Originally, in smaller format but crocheters and knitters love the speed of this yarn and demanded more and more. Together there are bigger formats and so many great shades of colours. This is Bernat Blanket yarn.
A baby blanket in just about 3 hours is possible.
Below are 15 Snuggle Sacks using Bernat Blanket yarn. This yarn is thick and chenille based. This makes for larger projects to be crocheted quicker. For example, the Mermaid Tail can be crocheted in just about 9 hours.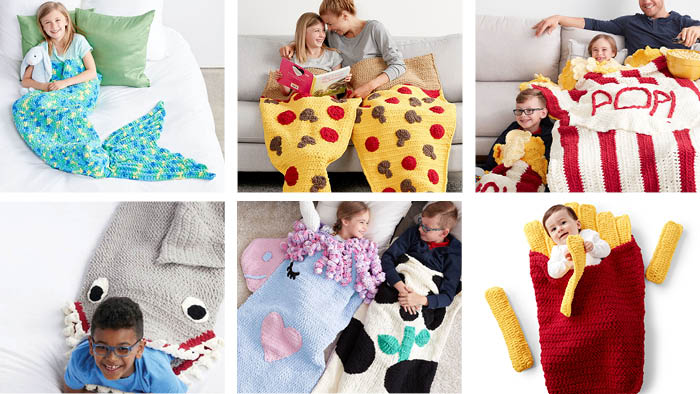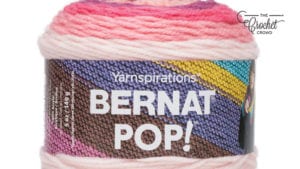 7 – Bernat POP! Yarn
Bernat POP! yarn has been a several year love affair with me. I originally tested this yarn as it was available for online purchases in both Canada and the USA. Though I adored Caron Cakes, this yarn took it's placed in my heart as I was able to design with it and it could be shipped on both sides of the Canada/USA border.
Effective just 6 months ago, Michaels Canada now can ship which has changed the reaching element of Caron Cakes. Caron Cakes may slip into top place in the future, but for now, I love this yarn.
I originally designed the first Study of Texture Afghan in this yarn. I could have not asked for better outcomes with this project. I was so proud of it. Like any long self-striping yarn like this, a bit of manipulation is in order for maximum results.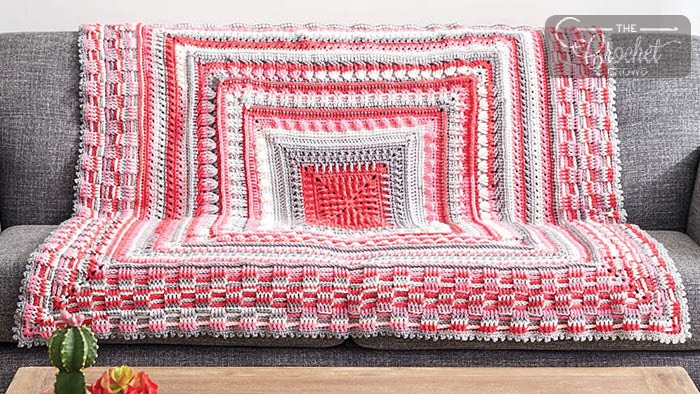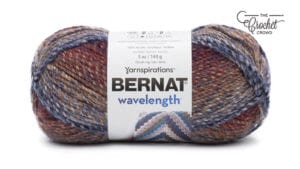 8 – Bernat Wavelength Yarn
This is a new yarn called Bernat Wavelength Yarn. This is a yarn that is new to me and is something I want to experiment more. The colouring as my lured like a moth to a flame.
There is a C2C (Corner to Corner) Looking Afghan on the package. The afghan is about 53″ x 60″. Using 6.5 mm / K Hook with 6 balls. It's done as strips of C2C.
If it were me and just wanted something simple with 1 solid C2C Afghan, you could use this C2C Afghan Pattern as a base. Crochet until the afghan gets 53″ wide and then begin to reduce it back to the final corner.
I can see the Bernat Wavelength being really awesome based on the packaging picture.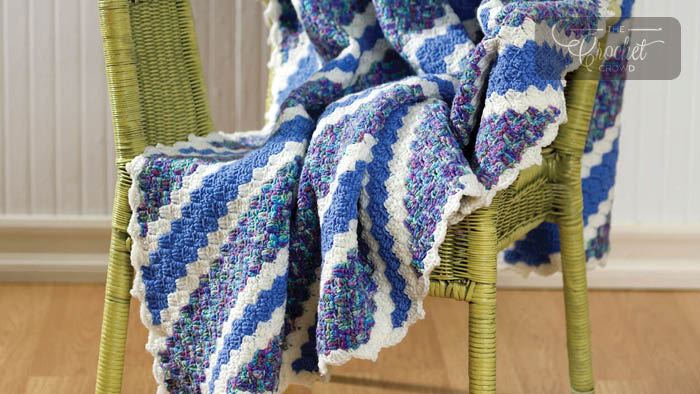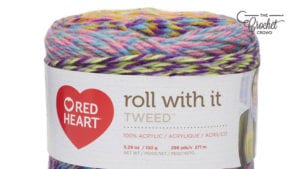 9 – Red Heart Roll With It Tweed
I nearly designed the Summer 2020 Stitch Along using this yarn. It was my second choice. This is the Red Heart Roll With It Tweed. The roving looking colours hit my sweet spot! I see this as more accessory based which stopped me from doing a full-size afghan with it. I have to keep our Stitch Alongs affordable to most. It would have required more yarn to do an afghan.
I need to design something with this yarn to play further.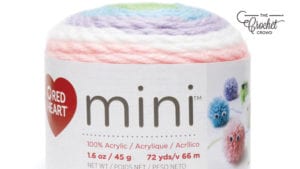 10 – Red Heart Mini Yarn
This is a cupcake size ball of yarn. It's true to its name as Red Heart Mini yarn. Some of you are going to disagree with my assessment but we have to think beyond ourselves and think about others who need or use yarn other than crocheters.
This is more of a craft yarn designed for small projects. Clearly, you don't buy this yarn if you need a full-size hat or even afghan, for that matter. It's meant for small things like pom-poms and such. It's priced according to its smaller size too.
Think about children's groups where crafting is part of the evening. These mini balls fill the need to present a fresh, small ball, to craft with.
As an experienced crocheter, we probably have gobs of yarn at home. To a child or someone new to the love of yarn, they may not have a thing and not a full requirement to start their own yarn collections. This allows new users to get a taste of yarn.
For me, once a ball is used, sometimes I just need a smaller amount for something like a pom-pom, tassels or fringe. This fills this need perfectly.
Pattern Suggestions
Crochet Pattern Ideas