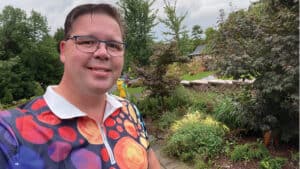 Like a reality show of this was a hard decision, this was definitely a tough decision to make. Book 2 has been paused until further notice.
We are in a unique position of being 100% cyber-oriented and accountable which feels like 24-7. Communication between our community and our leadership team is substantial. We aren't sitting around waiting for work but trying to balance a Jenga Game and trying to play cards at the same time. There is a lot of moving parts as they would say in the corporate world.
We've been working on the book since May 2021 but as the months moved on and we were designing and completing the tasks to form the content, there is a fine balance of squeezing in design time in between the other tasks:
Filming.
Blog writing.
Community messages that come in from various platforms.
I really do enjoy blogging as it's real-time communications and messaging. The book is so far in the future, today's opinions are usually moot opinions by then unless it's a pivotal milestone moment. 
Balancing our regular duties and doing a book, after doing Book 1, is a time management challenge. I need to make sure we are delivering our best instead of squeezing time in to fulfil a need to get it over with.
We did our launch for Book 1 and watching the family's faces, I saw the joy and I wondered if Book 2 content, at least my portion, was rushed to do the task and move on. I love textures, I love challenges and I felt some of the concepts I did were breaking my own personal style. I didn't have the sense of pride that I should be feeling.
Book 1 had storytelling, which we wanted to maintain but since Book 1, we have been in place without much real contact. We don't have a lot of stories to share, other than our own personal experiences with cyber communications and stories we saw coming through the computer due to the pandemic. It makes as a spectator, not a participant. Not enough time has passed, in our opinion.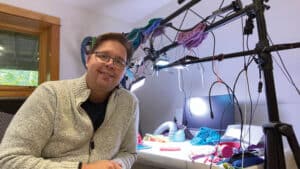 As the months rolled on, I slashed a few projects and some I was on the fence about whether it was too simple to fill space. Some patterns are better as free patterns with no commitment from the community. Every pattern in the book should be our best work. 
We still had to produce a few more projects at this point and two items I needed to crochet again as I didn't like the colour in the end. With time ticking onward, it was finally time to make a decision whether Book 2 is possible at this time.
With supply chain issues that are real, it is highly possible that items in Book 2 that we have designed now will be using an obsolete yarn by the time the book comes out. It would make the fresh pattern outdated instantly.
With this decision, the tough communication between our publisher of raising the red flag to let him know our concerns. John responded with support and understanding. With this, book 2 has been paused. It's the best decision.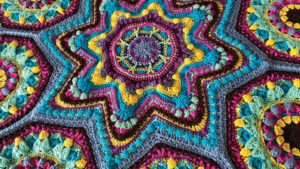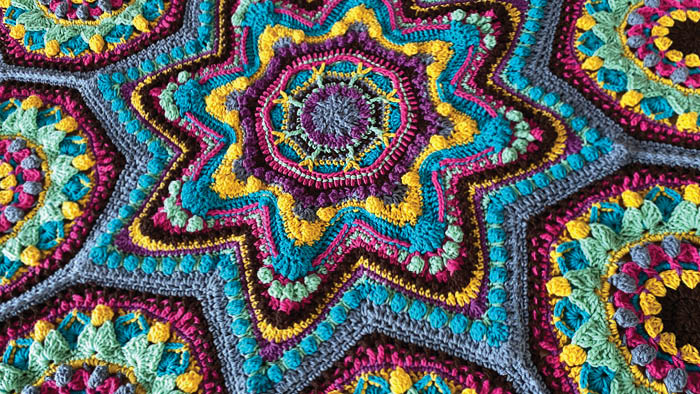 Knowing that some of the designs we have may become obsolete by discontinued yarn, we have decided to go ahead and release them as free patterns when the time is right. This includes the Study of Possibilities Blanket. This is scheduled for release in early 2022 as one of the first designs of the new year. I have to do another test to double-check the tester's notes.
Knowing When to Say When
It comes down to knowing yourself, knowing the level of work you are capable of and especially knowing how much you are capable of producing. I would rather pause Book 2 than put out a book just to fill a spot in a book store. The timing has to be right.
It's possible that Book 1 will be the only book we ever do, but the door isn't closed as the future is yet to be written. For now, we will release the patterns out as they are mostly finished in crochet and the yarn is currently available.
Patterns Expected to be Released In the Future Include:
Gigantic Pine Cones – Mikey Design
Spectrum Rays Scarf – Mikey Design
Fisherman's Baby Photo Moment Outfit – Anita Design
Churning Tides Hat – Mikey Design
Framed Textures Afghan – Jeanne Design
Prayer Shawl – Jeanne Design
Cuddle Me Baby Blanket – Jeanne Design
Cowl, Fingerless Mitts and Hat Trio – Megan Design
We have other designs that were shelved as not being complicated enough for book quality such as the 18-Stitch Sampler Tide Blanket.
We want you to have our best.
More Collections