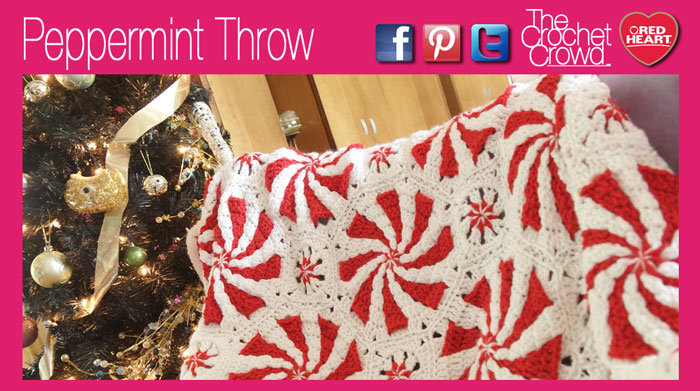 Christmas in July Preview
What Christmas Already?
You betcha, I 've been working on Christmas Afghan Video Tutorials already!
Starting in July, we will have four new video tutorials featuring four incredible festival afghans. Each week, I will have a new tutorial for you that will get you started.
The Peppermint Throw is anticipated, by me, to be the afghan of the year. It is considered the highest level of crochet skills required. I spent 66 hours in filming and preparations for this afghan alone. I have designed a tutorial that is meant to take each step by step individually so that experienced beginners and intermediate crocheters can successfully complete this project. My personal goal is to see crocheters totally kick butt on this afghan and for my tutorial to be easy to follow. To date, this is the longest tutorial in my collection at 1 hour, 40 minutes. Truth be told, I am still in shock that Red Heart offered this afghan for free! Talk about early Christmas gift!
There's more to it than meets the eye.
One of the afghans caught me by surprise for being the best border of an afghan that I have seen in years. The interior part is easy and so is the border, but the border makes the average crocheter look like a super star.
I hate to admit it, crocheters need time to work on projects before Christmas is right up on our doorsteps. Getting an early start isn't uncommon. So yes… I've been working on Christmas already but truth is that I typically start my Christmas projects in the summer anyway.
Join us for a month long Christmas in July. Also, I will leave you with one last thought. Just because you see Christmas Afghans, most of the afghans can be changed in colour and suddenly they are fabulous for other seasons and decor ideas.