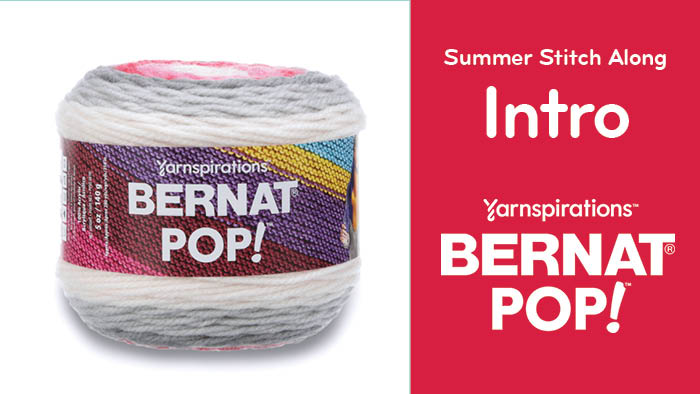 Crochet Summer Stitch Along: The Study of Texture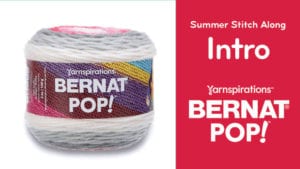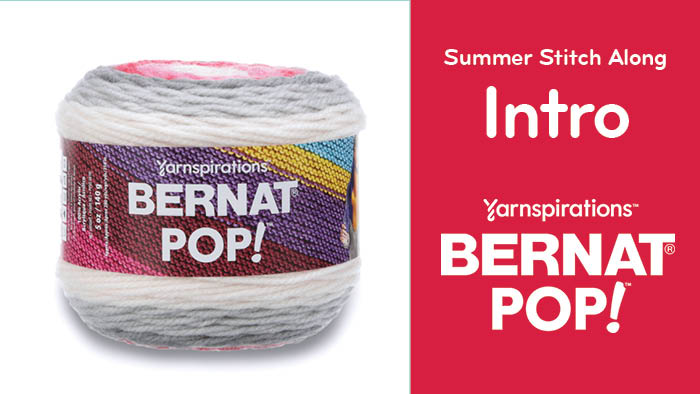 The Study of Texture Stitch Along
Welcome to Summer 2018 as we embark on Summer School together with an 8 week Stitch Along Program with our friends at Yarnspirations.
The Stitch Along uses 10 balls of Bernat POP! yarn. Latest new colours were just released on Yarnspirations.
Bernat POP! can be found at Walmart but the latest colours that are out are exclusively on Yarnspirations Website at this time but will trickle to the stores in the next few weeks. Getting 10 balls may be difficult at the retail store, so you can skip the hassle and just order through Yarnspirations Website to make it easier from Yarnspirations direct to you through UPS Courier.
Each clue will be released on Monday until August 27, 2018. As they become available, the tabs will allow you to click onto them.
Tutorials
My version on video tutorial is Bernat POP! Blue Chambray.
Inspiration
In returning back from a Crochet Cruise where we examined Mandalas, I was intrigued about the idea of reviving an old afghan that I free formed. I had complications in the free-formed version and improvised at points that are not able to be duplicated as there were tweaks here and there. So what does a crocheter do? He improvises pulling what worked in the afghan and then adding more to it.
The entire afghan took me 170 hours to design. Biggest challenge for me was to know what to say "When". Meaning simply, when there is too much detail that it will get way more complicated than it needed to be. As I designed, I didn't know my next steps and allowed the project to form. Plenty of frogging, redoing and etc. Tons of stitch counting and double checking.
The afghan is a solid one piece. So for those who think it's a granny square afghan, that's not true in this case. I know many of you prefer not to sew. So it's a one piece, grow as you go. The afghan is square.
The colouring comes directly from the ball, but I will share some intentional colour manipulation to ensure when you jump from ball to ball that you don't end up with a peak a book colour. You won't waste any yarn, but if you are strategic, you won't have any parts of the afghan that are looking out of place.
This afghan is Country Fair Challenge Worthy. I won't guarantee you will win a blue ribbon, but I have seen blue ribbons given for far less challenging projects.
Questions About the Pattern
Any specific questions you may have may also be answered through the Yarnspirations Stitch Squad Facebook Group too.
Yarn Substitution
If you are choosing not to use Bernat POP! you may use any other yarns you wish. However, everyone should do a gauge check in Week 1. It matters as there is so much texture that tension matters. So don't skip this part as in the future, it could be the difference of your afghan sitting flat or ruffling up or buckling on you. You cannot have all those delicious textures without double checking yourself at the very beginning.
Get Your Weekly Clues Here
All clues are on the same page, you can get ALL CLUES HERE, they are released each Monday until August 27th, 2018. You can also click the PINK GET PATTERN BUTTON at the top of the article to also get all clues
Other Stitch Alongs We've Done That Are Finished