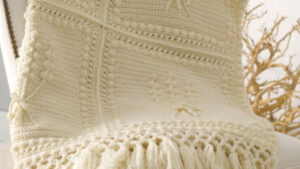 The projects can last for years or be carried from one generation to the next. Those are typically called Heirloom. They can be projects that are highly giftable and treasured to pass along.
We have 111 Patterns for Knitters and Crocheters.
Some of the projects we have actually filmed in this collection as well. You will find elevated patterns in this collection that go beyond the simple stitches to something a bit more textured and finished. Loved snooping through for ideas.
More Ideas

More Collections