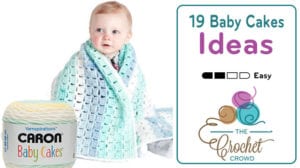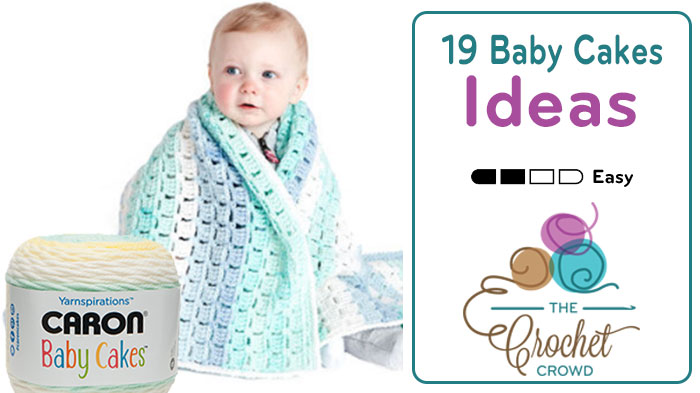 19 Crochet Caron Baby Cakes Ideas
New to the family is the Caron Baby Cakes, a sister of the ever popular original Caron Cakes. Caron came out with a baby edition and considered the requests of crocheters and knitters to eliminate wool from the cakes. Now with 82% Acrylic with 18% Nylon. This yarn is super soft with soft muted tones with baby in mind.
Gallery of Colours
At the time of launch, these colours were available exclusively at Michaels Stores.
Crochet Project Ideas using Caron Baby Cakes
You can pretty much use any existing baby project and use this yarn. I have scoured through what we have on file here. I have tutorials made for many baby projects. So I am giving suggestions on projects that will lend itself well. Use the recommended hook size on the label which is 5 mm or size H hook. You will need to figure out the yardage for quantity of balls needed. To help you, the yardage of one of these balls is 231 yards / 211 m. It's classified as (4) Medium Weight.
Tutorials are inside the articles for your convenience. 
Baby Blankets
Fluffy Meringue Baby Blanket - I think this would be stunning!
Tumbling Blocks Baby Blanket - Corner to Corner
Crochet Baby Bundle Blanket - Texture is Awesome
Crochet Easy Baby Blanket
Baby Sweaters & Dress
Hats
Bonus Free Patterns Lookbooks
Yarnspirations has Lookbooks that offer free patterns in each. They are free. You flip through the book and see what you like. Click the pictures of what you like and it will take you to the patterns. Some have matching tutorials.