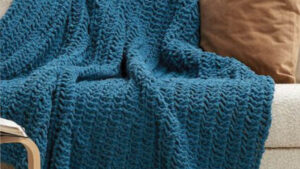 There are times you need that moment of calm, easy thinking, hook in motion and stop with the counting. 34 Patterns to Stitch.
I know my title is abrupt but let's be honest here, sometimes we just need a moment for ourselves to sift through our thoughts. Don't talk to me, let me a crocheter that just wants to move the hook and let my mind wander. A bit of thinking is okay for these choices but most are easy to do without thinking much about the motion.
The news today is rough to stomach, sometimes TV Shows, especially cartoons can be loud and the characters are screaming the entire half-hour show. Just stop and listen to the birds and collect your thoughts. You cannot always make the best decisions when you are constantly absorbing information. Your mind needs time to slow down, think, file the moments in your head so you can find your relaxing point.
Wherever you find yourself today, take time for yourself. I'm really telling myself that more than anyone, to be frank.
More Ideas

More Collections