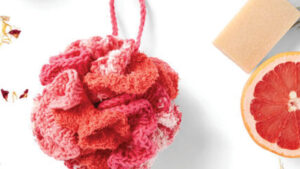 Long and I mean long dead-slow walks down the yarn aisles to find your deepest yarn fiber desires.
For those of us accountable to others. Thoughts of 'what with so and so think', if I bring home this luscious fiber is yet another bag of blissful strands of delight.
This list of 43 Knit, Fabric and Crochet Patterns are all about you. From that cozy knit cardigan to that bath pouf just waiting for the soap and bubbles. Maybe writing your dreams and ideas on the monogrammed notebook cover. OR maybe you are like me where a dishcloth, Palmolive and a sink full of greasy dishes just waiting for some personal attention is my way of relaxing at the end of the day (I'm serious too).
More Ideas

More Collections