Patterns for Crochet Crowns
Yesterday on The Crochet Crowd Facebook wall, one of the crocheters posted a fabulous crocheted baby crown.  I fell in love with it and had to search out for a pattern.  I thought it would be fun to make some of these for my granddaughters to play with when they come to visit Gigi.  These are also great for photo ops and birthdays to make little ones feel special.
I crocheted up the Princess Crown using two strands of sparkly yarn.  I thought it would be fun to add the beads at the picots of the crown.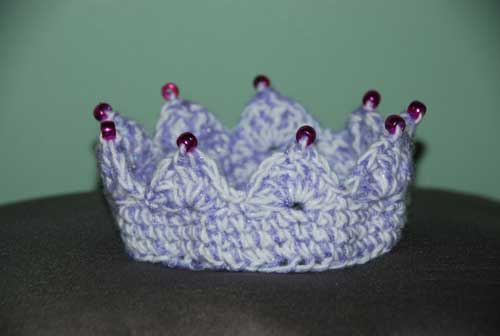 Do you have any little princesses in your life?
More Pattern Suggestions
More Crochet Collections to Enjoy