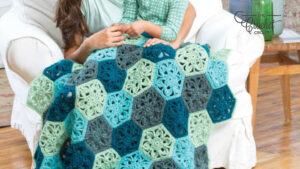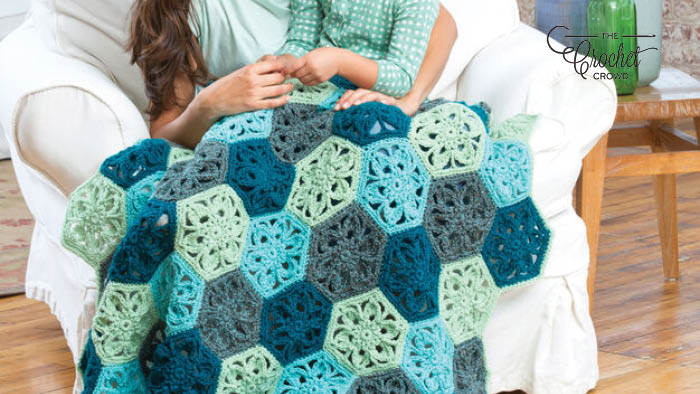 Flower Throw Hexagon Afghan
I mentioned on Facebook a few weeks back about Diva Dan working on his very first afghan project. This is it right here, the Flower Throw Crochet Pattern.
I will level with you, I didn't expect Diva Dan to finish this once he got started. It required a total of 82 hexagons. At the beginning of this project, he wasn't a quick crocheter but he learned skills within this project and about halfway through I couldn't help but notice that he was speeding along on his journey.
Diva Dan opted for 4 colours but wasn't the same as depicted here. He also decided not to be symmetrical. He chose to do an abstract where the colours ran into each other in sports and etc. You really can't make any sense of his afghan for a pattern because there are none.
Interestingly, his afghan went on public display at Creative Festival in April 2013. Crocheters were loving it and surprised about his abstract point of view of the way he did his colours.
The sewing together of the project was time-consuming but well worth the effort. He decided to whip stitch everything together and it looked marvellous.
The pattern claims it's an 'Easy' pattern and after watching Diva Dan, it's really true.


Pattern Suggestions
Tutorial
Granny Square Pattern Ideas
©2013 The Crochet Crowd, Michael Sellick