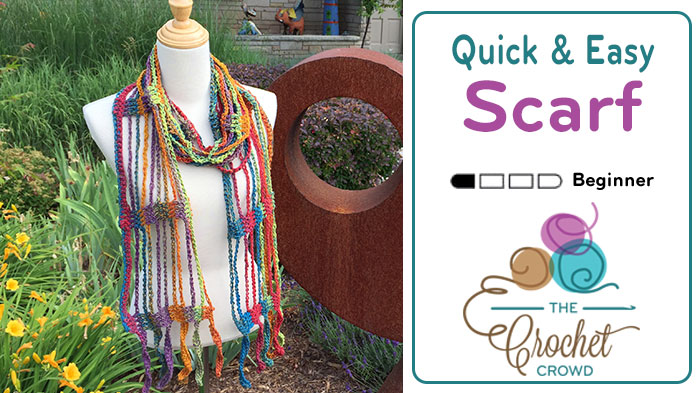 Crochet Quick and Easy Scarf + Tutorial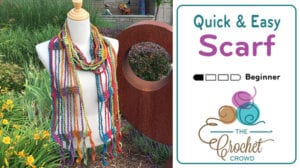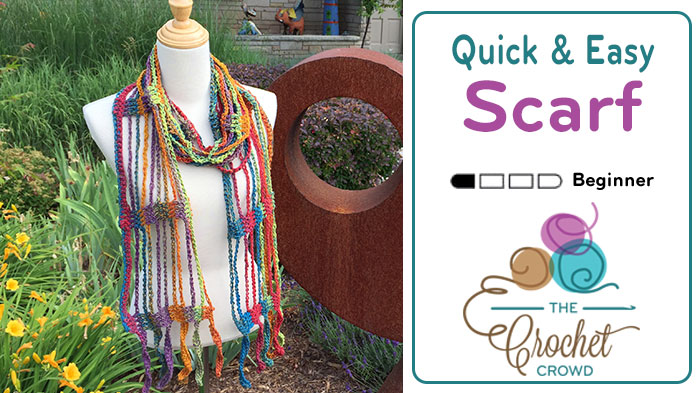 Crochet Quick & Easy Scarf
Using the Crochet Chain Reaction Scarf by Yarnspirations.com, I crocheted myself a quick accessory scarf using the discontinued yarn called Bernat Mosaic with the Optimistic Colour.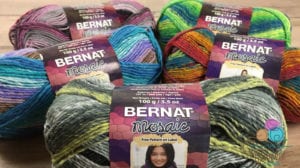 Bernat Mosaic was one of my most favourite yarns and I have just a few balls left and treat it like gold. I'm being a bit selfish with this yarn as I want to ensure the projects I may from it are something I would wear and is just for me.
My scarf is using the middle ball on the right in the photograph.
This Quick and Easy Scarf looks incredible with colour transitional yarns as each chain has its own unique flavour. I used only 1 ball.
I did change the size of the scarf to be a starting chain of 225 instead of 165. The scarf is in multiples of 20 and at the end of the chain, you will add 5 extra chains to keep the balance of the pattern.
So if you have this yarn in your yarn collections, you may consider this scarf, like I did, to be a fabulous project. I will be wearing this on the next Crochet Cruise.
For those who need help with the pattern, I have provided a tutorial below to show you how to do this easy scarf. It took me about 2 or so hours to make my scarf.
Video Tutorial