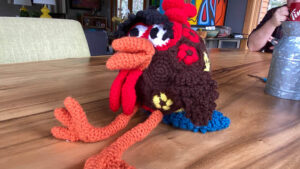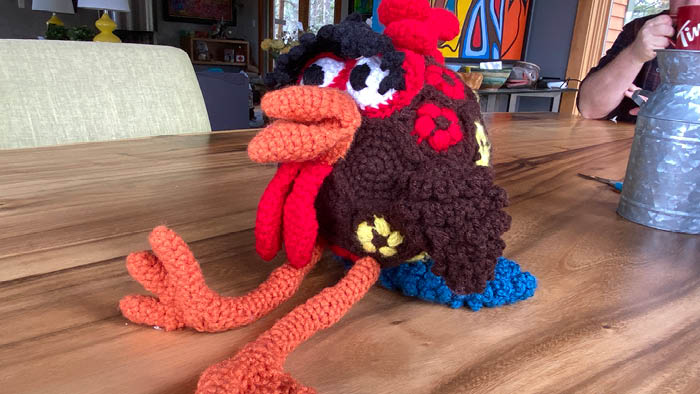 The Crochet Round Rascals Rooster, designed by Michelle Moore for the Crochet Cruises is a free pattern.
It's technically a soccer ball where some of the pieces have intentional flowers added to the shapes for design. Then the rest of the rooster pieces are added to give the ball its flavour.
Depending on the eye-lashes, it can be the meanest bird of the hen house. It's got a lot of attitudes.
I crocheted mine during a crochet cruise that was for Halloween. We were sitting near the ice-cream parlour during gathering times. My bird, due to be looser than Michelle, is much bigger and some small add ons like. Pumpkin, Ice Cream Cone and I did the tail completely different in orientation. Have fun, improvise.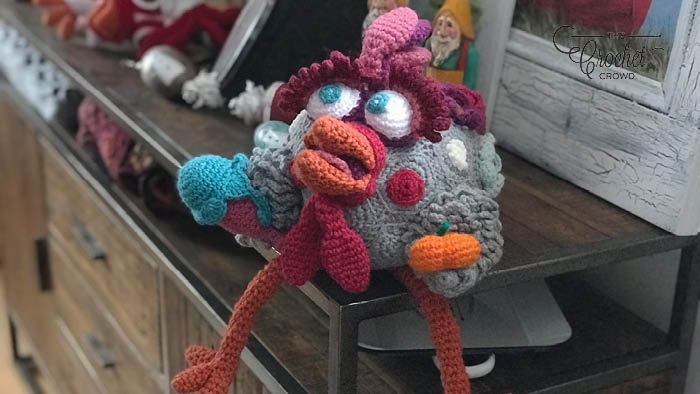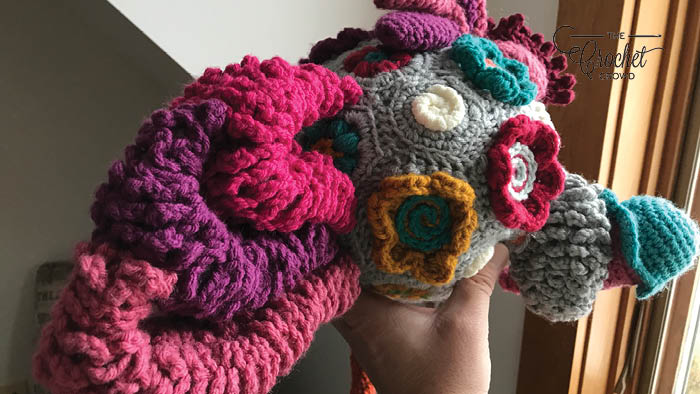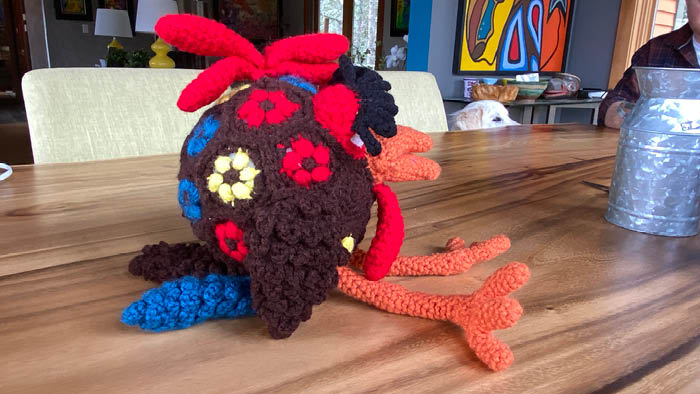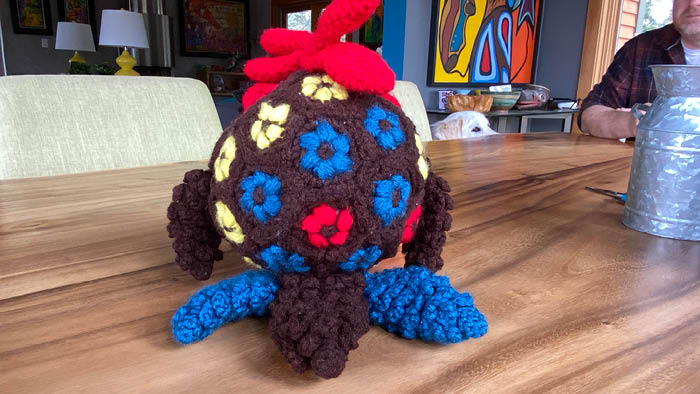 More Ideas
Christmas Puzzle Along - Designed by Michelle Moore

Tutorial
Not done for this character.
More Collections