---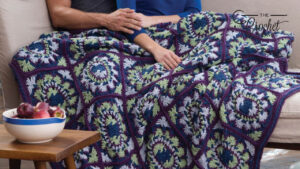 The Crochet Brocade Blanket screams my name for me to crochet. The layers, the challenge, the glory!
Upon closer inspection of trying to see the squares, I opened the pattern and instantly quivered with glee! The close-ups of these motifs had me squealing for more!
The motifs are rectangle in shape with an unusual oval centre that says… "Oh Mikey, you know you want to hook me up!" and I am like "Oh yes I do!"
So excited, I dashed to my collection in my night robe. Went like the swift wind with my robe trailing behind me. Look out yarn collection, I'm about to create something! The PuppiDawg as I passed 'sighed' and thought, "Oh gawd, here he goes again… has he no decency!"
The pattern has colour options of something of different seasons. Check out the Christmas-looking version! "Ummm hello! Do I say more!?"
I learned plenty and I have never done crochet like this before! I was curious with a bit of lunacy and passion for the yarn! I made a few mistakes which I frogged and learned from them. With it, a sample was born. I felt cocky about the progress and so satisfied with myself over the results!
There has been a demand for more advanced patterns in tutorial format from our community. This is advanced for sure and honestly, once you do one of these, just dump the box of blue-ribbons on your sample and call it a day! I think it's incredible. I should disclaim here though, if you don't win a prize for this… ummm… jump up and down and cry foul! But seriously, high level of satisfaction awaits!
This could be the 'Christmas Afghan' of the year! Be creative! Am I going to film this… "Ummm yeah! Like right away because I am coo coo for coa coa puffs! LOVE LOVE LOVE!
If you don't know how to read patterns. See those balls that circle the oval, those are done individually. You could do colour play and live dangerously! I see potential… hell I see dead people! I see stars… I see opportunities with yarn.
Leave me a comment below on how you feel about this one? I'm dying to know! Even if you hate it… I'm still filming it as this make me hot and bothered! LOVE LOVE LOVE!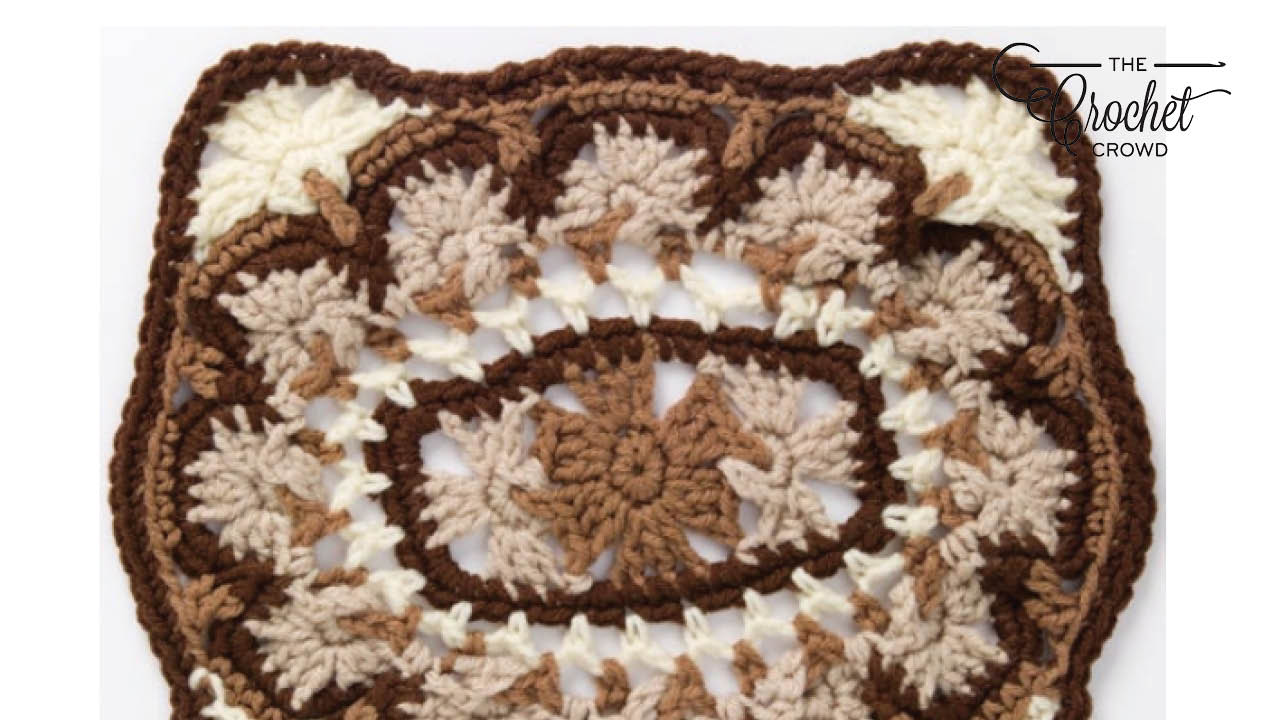 More Ideas
---
Tutorial
---
More Afghans