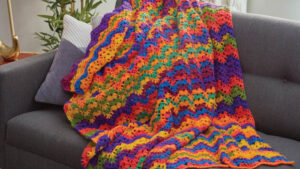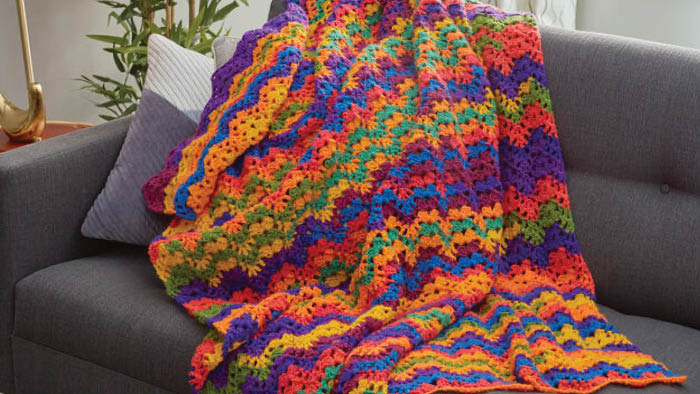 The Crochet Vibrant Stripes Throw pattern. This is using Red heart Super Saver Stripes and letting the yarn colour play itself out.
I really like the colours and yes, it's random but life can be like that too, random.
This is a wave afghan with the easy repeating of just 1-row. So you don't have to bust a few brain cells to make it work.
If you would like to change the size of this project, it's in Multiples of 11 + 3.
More Ideas

Tutorial
More Afghans