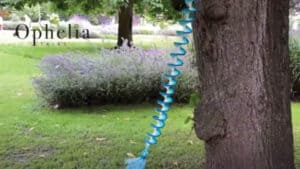 The Crochet Wind Spinners by Ophelia are trending for something crocheting and calming.
Ophelia has a great tutorial which I have linked below and other community tips have surfaced.
Careful not to bog it down too heavy so it keeps its shape.
Add a swivel fishing lure attachment to allow it to free spin.
Colour your spinner to suit your needs and enjoy this really nice flowing concept. This is a great concept and we didn't want to write a free pattern to take away Ophelia's beautiful concept. She's worth the investment.
More Ideas

Tutorial
More Patterns