Are you looking for something new? Perhaps a Rainbow Afghan? Look closely at this new afghan, as there is more than meets the eye. This is the Rainbow View Crochet Throw. This is using the pineapple stitch.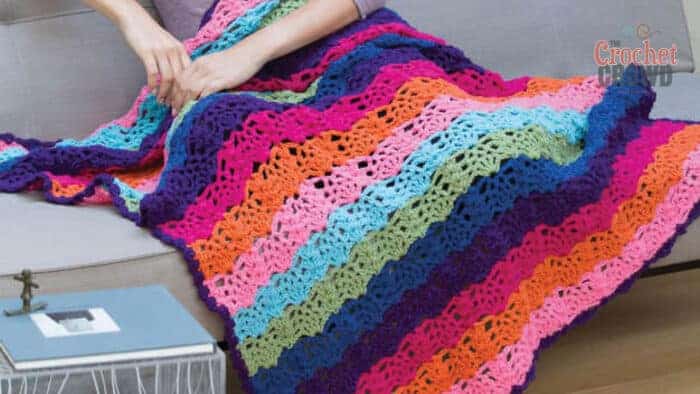 Originally, I was just seeing the colours, but then I zoomed my eyes into the afghan itself to see the stitch work. By golly, I am seeing pineapples in the stitches. This got me all excited!
To change the size of this blanket, the multiples are 12 chs + 2.
.
.
More Crochet Rainbow Ideas
Pineapple stitches or look-a-like pineapple stitches are fabulous to work with once the pattern clicks into the brain. It's a lot of loop and gap work that makes it a breeze to go through. I am sure this afghan won't take up too much time and will work up relatively quickly.
So if you want to see a closer view or even want to review this pattern, you can get the free pattern Rainbow View Throw Crochet Pattern and check it out for yourself.
More Afghan Pattern Ideas