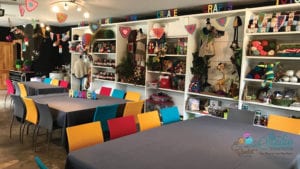 The Top 100 Blogs are measured and changed throughout the year through Feedspot. We've maintained the top of this list for years and continue into 2021 with maintaining the lead.
Being on top means hours and hours of paying attention to the crocheter's needs and maintaining a consistent blog presents. Honestly, some days, I'm absolutely over my head in trying to maintain a schedule.
---
Background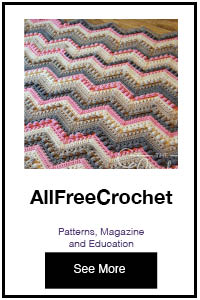 I was taught to blog by Prime Publishing but you know them as AllFreeCrochet.com back in 2010. At the time, I was getting all pissy because certain blogs would be approved and others would be kicked back for edits. Whatever!
I would be bitching at Daniel saying absurd things like "This is ridiculous!". It was a journey and lessons I picked up and once I got my act in gear, I realized what they were teaching me was the foundational steps to writing a blog. However, most of the secrets of a good blog are so much more, which they taught me.
I eventually ventured out on my own as 2012 came to be exercising what I had learned. So my ridiculous comment was really ridiculous, in hindsight. Success is never a straight arrow.
Many successful crochet designers have a solid website where they have learned the successes of maintaining a website. I think the most organized person behind the scenes could be Tamara Kelly from Moogly. She shared with me her process and it makes me look like Mickey Mouse as I am not that organized. I find patterns based on gut instinct and trends in social communities.
---
Feedspot measures based on community sizes, social engagement, domain authority and Alexa Ranking. There are other factors they are also measuring. It's not about how often you blog but about so many other things. To you, some of this may be over your head which is fine. It's things, we as bloggers, have to know and strive for excellence. Here are the Top 100 Blogs of Crochet.
Usually, a designer/blogger's attitude and personality are within their writing. Each of us has a unique flavour which attracts different reader personalities.
---
Let's go through the Top 10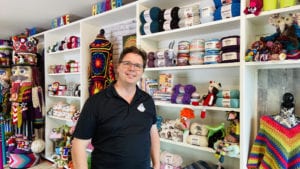 I have included their bio as they have them written.
The Crochet Crowd - The Crochet Crowd is about community first. Led by Michael Sellick, aka Mikey. Our goal is to provide free resources such as crochet patterns, video tutorials and more. From Nova Scotia, Canada.
Moogly Blog - If you love to crochet, knitting, want to learn, or just want to see some great free patterns, come join the fun at Moogly! We've built up a highly interactive community of crafters and the blog is filled with lots of great information and free patterns!
I Like Crochet Magazine - I Like Crochet magazine is dedicated to exclusively publishing the best crochet patterns, tutorials and articles from top designers. From crochet stitches to crochet scarf patterns to the granny square patterns, it's all in I Like Crochet. Get the newest, best, completely exclusive crochet patterns and tutorials from the masters of crochet.
Repeat Crafter Me - Blog by Sarah! The crafter, crocheter, and crock potter behind the blog Repeat Crafter Me. As a wife and mom of 3, my days are busy but I always find time to pick up my crochet hook or indulge in something crafty. I share all my crochet patterns for free as well as post DIY projects, kid's crafts, and crockpot recipes. A little something to inspire everyone!
Petals To Picots - Crochet blogger, designer, and teacher. Sharing my love of crochet on my blog. Run by Kara.
Hopeful Honey - Blog run by Olivia Kent. You will find a purely original crochet pattern designed with love! From Australia.
Pattern Paradise - Crochet Classics for Today's Living. Run by Maria Bittner.
Crochet Spot - Crochet Spot is a blog where you can find: -Crochet patterns (free and for sale) -Tutorials on crochet stitches and techniques -Crochet News -Fun crochet discussions. Run by Rachel Choi.
Whistle & Ivy - Whistle and Ivy is a crochet blog (with lifestyle and food mixed in). I love designing crochet patterns and sharing them with you: my awesome readers! Crocheting is my passion, it relieves stress, it is a creative outlet, and it is a way to show my love for those around me.
CraftGossip Blog - DIY craft news, reviews & ideas. Sewing to Knitting to Crochet. Even Edible Crafts & Polymer Clay!
---
More Ideas
More Collections