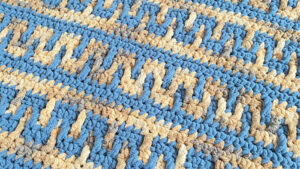 The Crochet Greek Key Blanket is a Mosaic Concept of layering to create the key inside the blanket.
The colouring of this blanket is subjective to your creativity. Reminds me of the symbols in sand. It's really nice.
If you are unfamiliar with Mosiac Crochet, we did a Crochet Along earlier in 2020 where the concept of how to read the diagrams was done as well. Below is an overview of reading an example pattern and you can see the diagrams which look similar to what is being used here. The pattern shown in the video is called The Crochet Woven Mosaic Blanket. You can get that pattern plus all of the tutorials for it. CLICK Here to go to the Blanket Pattern.
More Ideas

We Have Another Greek Key Blanket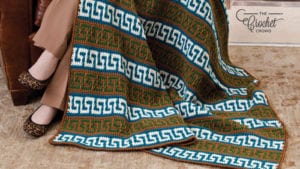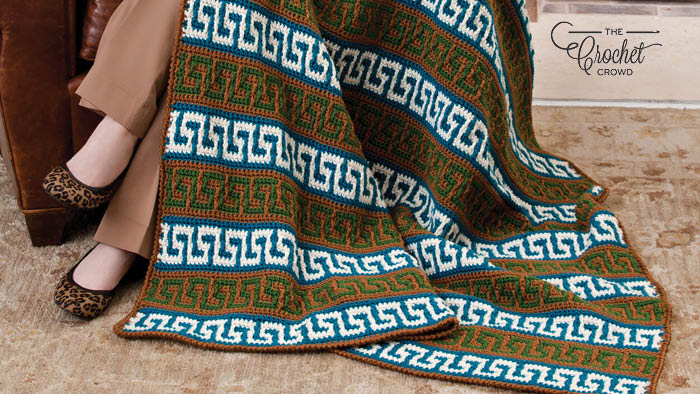 We also have the Crochet Greek Key Blanket that is an older design. It's not quite the same execution on how to do it and it's using #4 medium weight yarn just in case you prefer to use this level instead of Bernat Blanket.
We also have a video tutorial on that blanket too.

Tutorial
More Mosaic Patterns
No post was found with your current grid settings. You should verify if you have posts inside the current selected post type(s) and if the meta key filter is not too much restrictive.