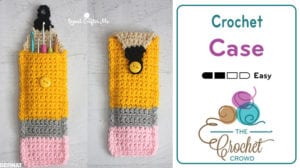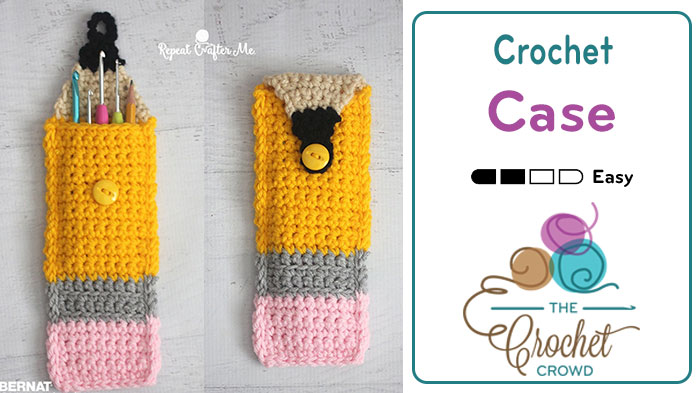 Crochet Pencil Case
This is one of the cutest crochet pencil cases I have ever seen. It holds your crochet hooks and is just so darn cute! Whoopsy, I said that already.
The simplicity, the concept, the coolness of this project. It's just visual crochet eye candy for me. Today, I use pencils more than I use pens. Crochet for me is continuous learning and for me, a pencil represents that.
Designed by Sarah of Repeat Crafter Me, and showcased on Yarnspirations, this free pattern is super easy. I've got twitchy fingers, I just want to hook this up right now! So many great patterns, so little time.
Looking for a unique gift? Want a memorable crochet case that is uniquely yours? This definitely a fun little project!


Pattern Suggestions
Crochet Bag Pattern Ideas
More Patterns From Repeat Crafter Me
Repeat Crafter Me" data-style="grid" data-row="1" data-layout="vertical" data-rtl="" data-fitrows="" data-filtercomb="" data-filterlogic="OR" data-filterload ="" data-sortbyload ="" data-orderload ="false" data-fullwidth="" data-fullheight="null" data-gutters="[[320,5],[480,5],[768,10],[980,10],[1200,10],[9999,10]]" data-slider='{"itemNav":"null","swingSpeed":0.1,"cycleBy":"null","cycle":5000,"startAt":1}' data-ratio="1.78" data-cols="[[320,1],[480,2],[768,2],[980,3],[1200,3],[9999,3]]" data-rows="[[320,200],[480,200],[768,220],[980,220],[1200,240],[9999,240]]" data-animation='{"name":"Fade in","visible":"","hidden":""}' data-transition="700ms" data-ajaxmethod="on_scroll" data-ajaxdelay="100" data-preloader="1" data-itemdelay="100" data-gallery="" data-ajax="">