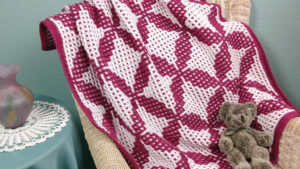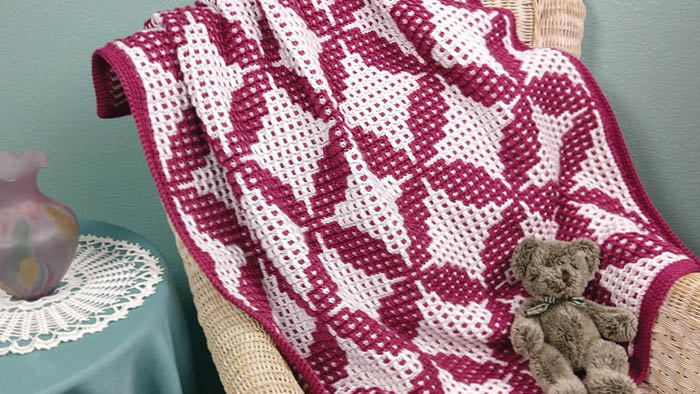 Introducing the new Crochet Wedding Ring Mosaic Blanket by Susan Lowman, The Crochet Architect. Using the continuous overlay techniques.
This is using a mosaic technique of overlays. Susan has created this concept many years ago and she named it continuous overlay mosaic crochet or COM for short form. She was inspired by a lampshade that had this in the metalwork. You never know where creativity can spawn.
This is a paid pattern using her technique. The technique of the anchored double crochet is shown below.
More Ideas

Tutorial
More Mosaic Patterns