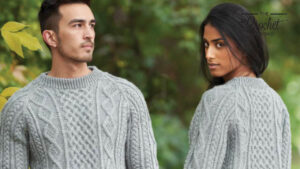 For those interested in knitting, Gayle, one of my mentors, is hosting a knit along with Patons Honeycomb Sweater. Over 4 weeks, Gayle is teaching online to help guide you through it.
Lessons begin on February 17, 2022, with Gayle. If you sign up, you can get yourself on this free stitch-along program. Even if you are a bit shaky, like I am, with knitting, this may be a great program to see how those fancy stitches we love on sweaters are done.
Sign up today to begin your stitching journey.
More Ideas

Tutorial
Are provided when you sign up.
More Stitch Alongs