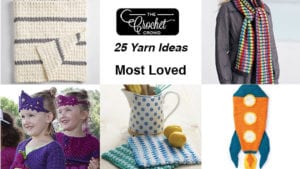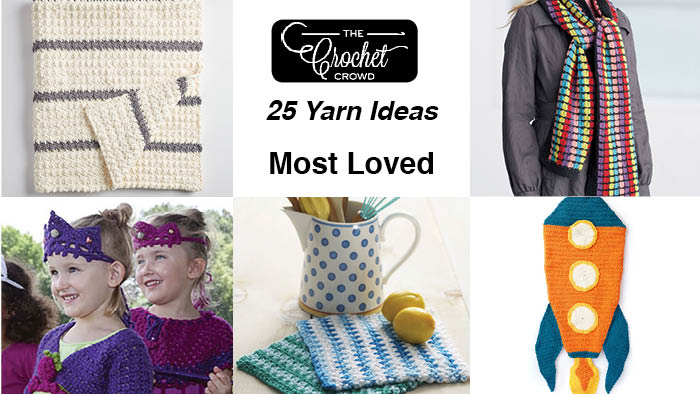 25 Most Loved Yarn Projects
Yarnspirations on Ravelry has almost 3900 patterns to enjoy. 25 of them are the most loved spanning from crochet to knitting alike.
You can see an overall perspective of the land of what people are finding interesting or wanting to do. For me, I am truly surprised about my favourite Crochet Rocket Ship Snuggle Sack. I would have thought the Mermaid Tail would be up in this list. Maybe the trend is slipping for those types of projects.
From clothing to home accessories, by the Ravelry communities in looking for patterns and ideas, you can see what people are most looking up right now.
Other Crochet Projects to Enjoy
More Crochet Collections to Enjoy