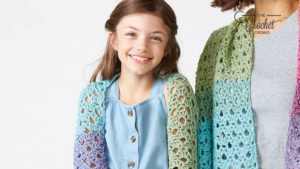 Crochet Mum and Me Bolero
Be just like Mum but with a Crochet Bolero version instead. The stitchwork is the same as the adult version but the Bolero is much more narrow.
While Mum's crochet shawl is 70″ long, the child's bolero is 38″ long. The child's version is folded in half and whip stitched to create the sleeves.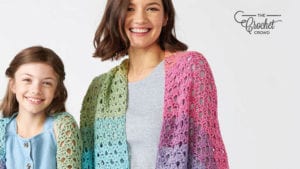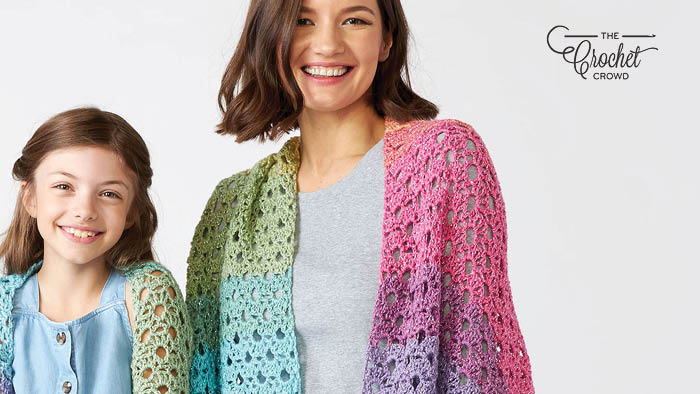 Using Red Heart Roll With It Sparkle, this is a really cheerful project. Even for the Mum crochet shawl version.


More Crochet Patterns
Tutorial
More Shawl Ideas