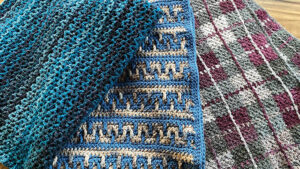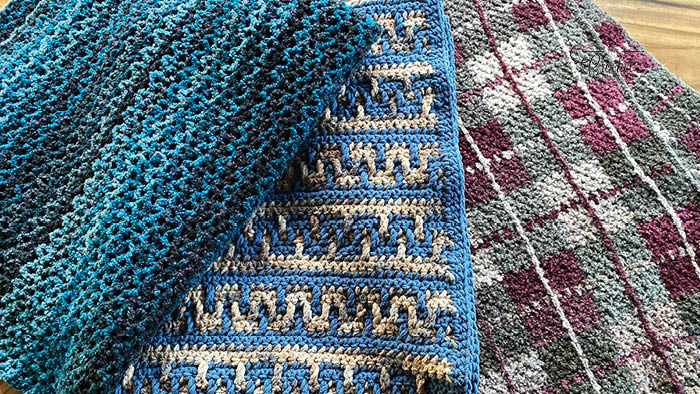 The three blankets that are being features in the Michaels Product Showcase are the Crochet Mad for Plaid Blanket, Crochet Greek Key Blanket and the Wide Stitch Blanket.
Each blanket is unique in presentation and skill level. The Mad for Plaid blanket is stunning and easier than it looks to crochet. The Wide V-stitch is the quickest and easiest of the three. The Greek Key is a challenge but the results are stunning.
Yarns of choice were Bernat Toasty and Bernat Blanket yarns. We have free pattern and video tutorials for all three.
---
Crochet Mad for Plaid Blanket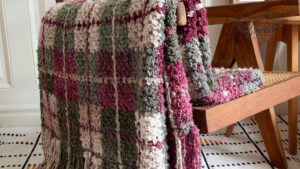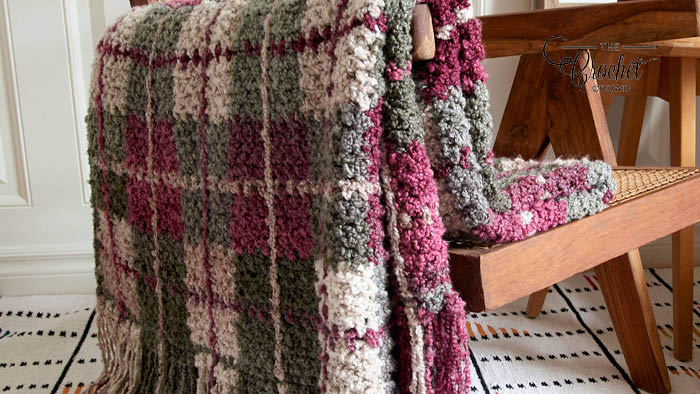 The Crochet Mad for Plaid Blanket is using Bernat Toasty yarn. This is a plaid based blanket that is created like a graphghan concept. You will need mini balls of yarn in the colours shown.
Included with the free pattern is a diagram to showcase how the colours work together. This concept requires a bit of patience but the end results look really amazing.
Colours of Bernat Toasty used in my tutorial were: 
A – Taupe
B – Spiced Chocolate
C – Grape Sun
More Ideas

Tutorial
---
Greek Key Blanket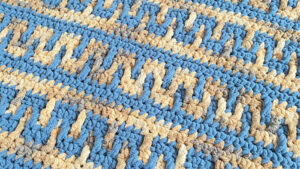 The Crochet Greek Key Blanket is a Mosaic Concept of layering to create the key inside the blanket.
The colouring of this blanket is subjective to your creativity. Reminds me of the symbols in sand. It's really nice.
If you are unfamiliar with Mosiac Crochet, we did a Crochet Along earlier in 2020 where the concept of how to read the diagrams was done as well. Below is an overview of reading an example pattern and you can see the diagrams which look similar to what is being used here. The pattern shown in the video is called The Crochet Woven Mosaic Blanket. You can get that pattern plus all of the tutorials for it. CLICK Here to go to the Blanket Pattern.

We Have Another Greek Key Blanket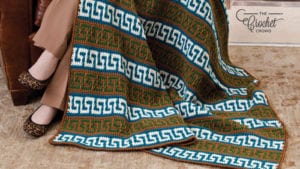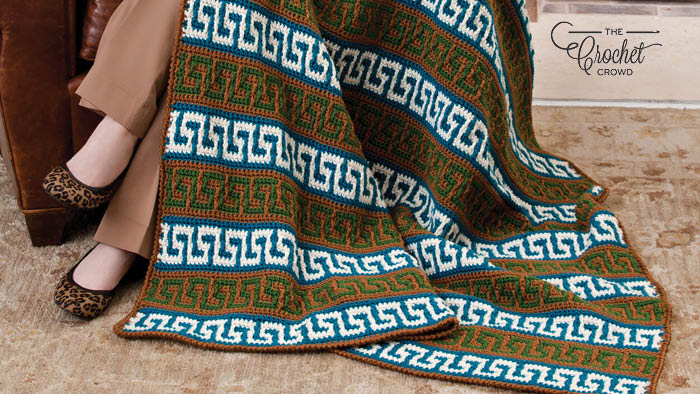 We also have the Crochet Greek Key Blanket that is an older design. It's not quite the same execution on how to do it and it's using #4 medium weight yarn just in case you prefer to use this level instead of Bernat Blanket.
We also have a video tutorial on that blanket too.

Tutorial
---
Wide V-Stitch Blanket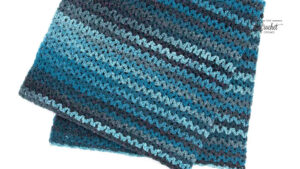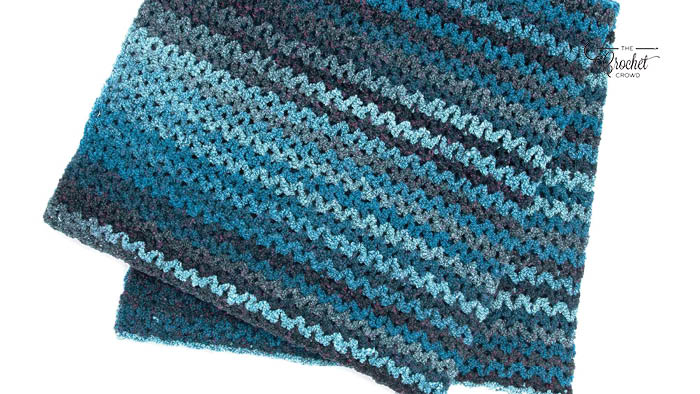 The Crochet Wide V-Stitch Blanket is a very quick project that I find addictive when using fun colours of yarn to make it with.
It's very easy to start a pattern with a Multiple of 4 + 5. With the Bernat Toasty, I find the colours are addictive to watch as they go onto your project.
If you are in need of a quick blanket to do, this is definitely a quick project. The best thing I love the most is the easy repeating without a lot of emphasis on looking for stitches. You are essentially filling in the spots.
More Ideas

Tutorial
More Ideas
More Collections