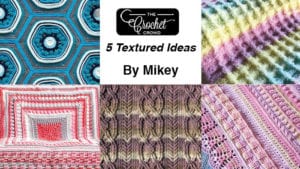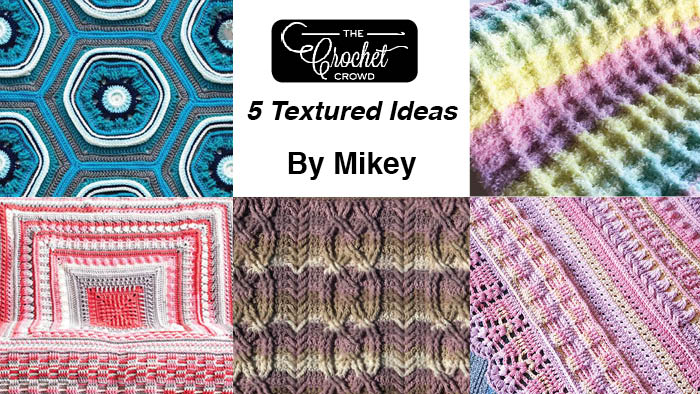 5 Crochet Textured Ideas by Mikey
Do you love textured stitches in your crochet projects? Mikey loves texture but it can significantly change the level of the design and make it more complex.
Jeanne has the ability to make very simple and easy to follow texture designs. Her level of texture doesn't have to be over complicated. I envy her ability to do that. You should check out some of Jeanne's Crochet Designs too!
Myself, I worry about if my designs are too simple. While I don't classify myself as a designer. I believe I have designed over 200 patterns to date. However, only a few really stick out in my mind for being worthy of being classified as a designer. I know, I'm hard on myself. It's pathetic I know.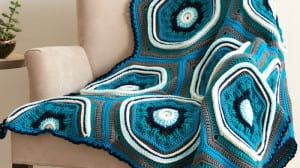 #1 - Stitch, Stop & Roll Afghan
The Stitch, Stop and Roll Afghan was inspired by two sources. The Crochet Ring Toss Afghan showed me how to roll stitches to create deep ridges. I crocheted a complete version just for the fun of it.


Daniel and I were scheduled to have a cross-country tour in an RV the summer of 2016. The afghan was designed to incorporate the skills I had learned with the Ring Toss Afghan but also through my own flare of raised posts and more. The round circles symbolized the wheels of the RV and while we were going to stop to meet crocheters on our journey, we were going to create Stitch Stops.
This is the first design Yarnspirations asked me to design. It's the first serious design I created.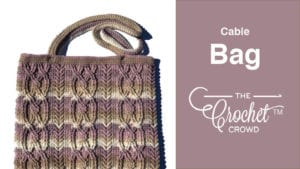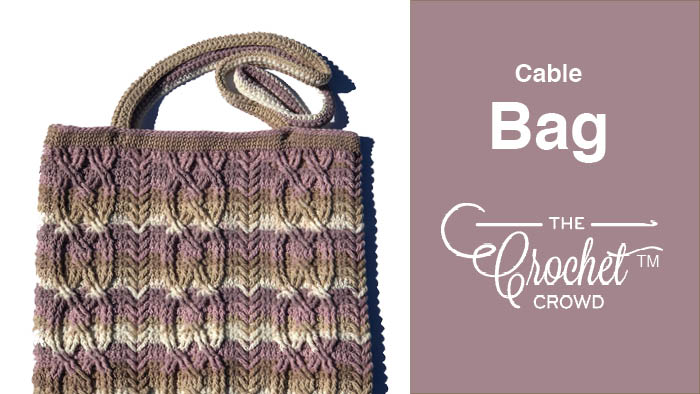 #2 - Cable Cotton Cakes Bag
The Cable Cotton Bag is an adapted design from Yarnspirations. Meaning, with permission, I have taken a design and modified it. The original design is called the Crochet Cable Work Afghan.


If you look at the original design, you will see it looks nearly identical. In doing the bag though, you have the obstacle of a potential seam line. So I had to figure out how to do this without a seam line. Using Caron Cotton Cakes changed the gauge and created a unique look.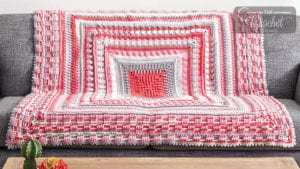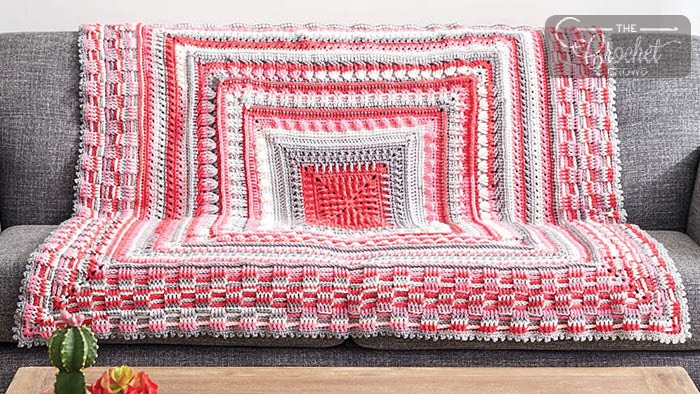 #3 - Study of Texture Afghan
The Crochet Study of Texture Afghan will be one of the ones that I will be remembered by. I had done an afghan back in 2014 that was free formed. I took it to a few shows and people were craving the pattern. However, I had free formed it. In 2018, I had moved to Nova Scotia and Daniel insisted that I try to duplicate the afghan I had created.


I ran into obstacles as in 2014, I wasn't strong enough as a designer to think about how to solve problems to keep it from losing its shape. So the middle 2 feet of this afghan is from the original. I was unable to keep the same stitchwork going beyond as I had fudged it too much to make it work.
This afghan took me about 170 hours to design. I had crocheted 3 of them for testing. I also had testers help me correct math and etc.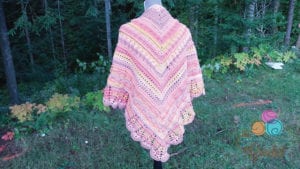 #4 - Study of Texture Shawl
The Crochet Study of Texture Shawl appears very close to the original Study of Texture Afghan. There was a request for many people to make my afghan into a shawl. In theory, easy idea. Practical in writing the pattern is another monster.


The challenge for this shawl was knowing it was 1 half of the original afghan. The original afghan is designed in a continuous circle. In a shawl, you have to go back and forth into rows. This highly complicates the design process as you have to think about right side and wrong side. The texture has to favour the right side.
I switched it to Caron Cotton Cakes which changes the design to be much smaller. So I added in a scalloped edge that appears on the Crochet Comfort Shawl. I figured out the repeating math to get my shawl to match the right counts to finish off the bottom of the shawl with the same look.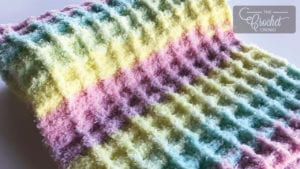 #5 - Baby Waffle Blanket
While visiting Walmart, Daniel and I saw the Bernat Pipsqueak Stripes yarn. He says, that's the type of yarn where the texture has to lend itself into the design as fancy stitchwork is hidden by the fluffy nature of the yarn. This was the birth of the Baby Waffle Blanket.


I had just finished the Crochet Waffle Dishcloth using Lily Sugarn Cream Scrub Off. I figured out the math how to extend the stitchwork to be a baby blanket. It turned out so great and was a fast project to crochet. Over the years, I have crocheted the Waffle Stitch that exists in designs like the Crochet Waffle Texture Bag.
More Bonus Ideas