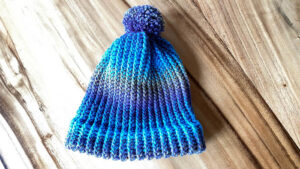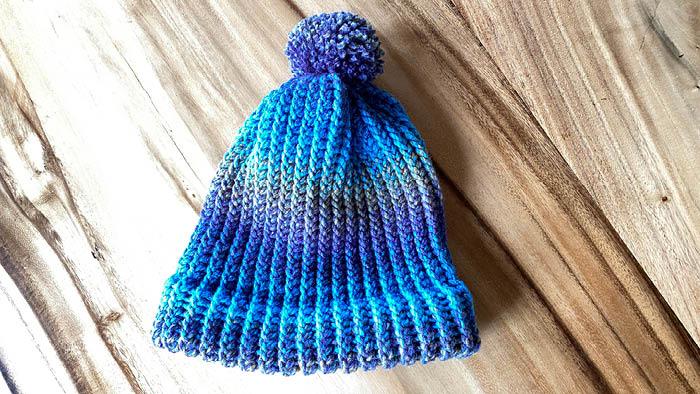 The Loom Knit Double Wrapped Adult Hat is double wrapped and not double-stranded.
The yarn is called Bernat Wavelength where there is a subtle transition between colours which works out lovely. However, if you double strand the loom (using two yarns at the same time), you will most likely lose the look of the how the yarn is intended to appear in the project.
This means you will need to wrap the loom twice between rounds. For example, when you cast on, you need to wrap the loom four times. The bottom two strands go over the other two and over the peg at the same time. For the next round, you will eWrap the loom twice again and then knit.
Double Wrapping makes the stitches look more uniform and is tighter in tension as well. You will have enough yarn to make a pom-pom.
More Ideas

Tutorial
Coming soon. Not available yet.
More Loom Knitting