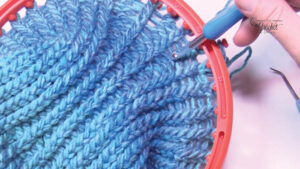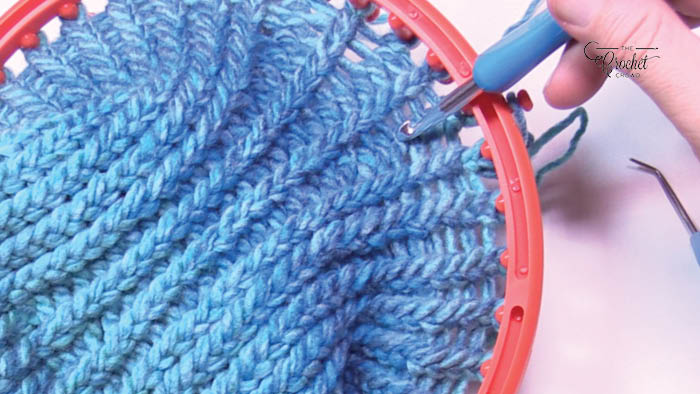 To form ribs on a loom knit hat as you are knitting is a real pain. Let me show you a real lazy way to do it.
Purling on a round knitting loom can be really slow, like possibly quit the project slow. So I realized back when I started looming as I made a mistake and I had to go back and fix an error. You can release only 1 loop at a time and unstrand it back to a point you prefer. In this case, to the round above the brim.
Using a 6.5 mm / K Crochet Hook. You will chain yourself back to the top of the pegs. However, you have to watch the video and see how it is done. If you were eWrapping your loom, you will need to ensure you are rotating the hook handle 180 degrees to twist the loop before chaining the next. If you don't, your hat will not come back to the tension and be unusable.
More Ideas
Tutorial
More Loom Knitting