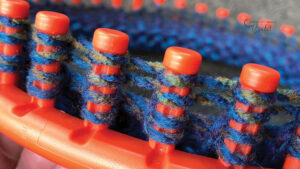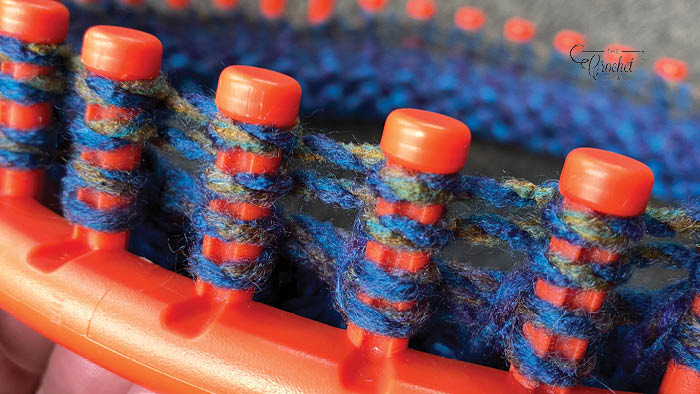 The transitioning of a beautiful ball of yarn can be maintained by double wrapping the loom instead of using 2 strands.
When we look at yarn balls with a transition, sometimes adding a second ball to make up for the thickness ruins the look or makes the loom unpredictable.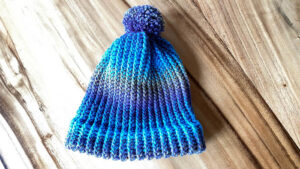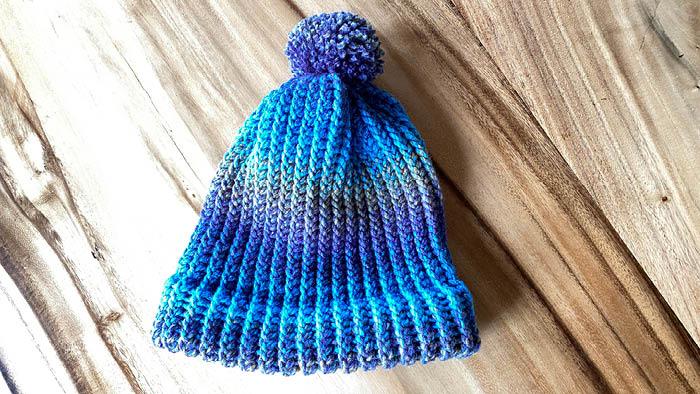 Double Wrapping allows the stitches to be more organized as the layers always go in the same order. If you are double stranding and only wrapping once, the two strands can constantly change positions which makes it still pretty but not as organized.
Casting on requires you to wrap the loom 4 times to begin. Then between each round of stitching, you have to double wrap the loom.
The hat shown here is the real sample from the introduction of this process. You can see, the yarn is completely organized and the fading in and out of colouring is really lovely.
More Ideas

Tutorial
More Loom Knitting