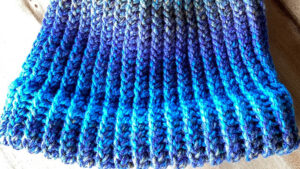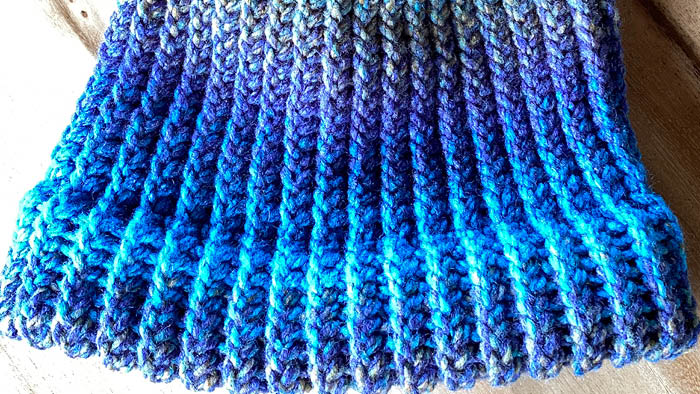 The 4 Ply Worsted Yarn, double stranding is required for loom knitting on large peg looms. Double wrapping keeps yarn transitions.
Yarn like Bernat Wavelength has a slow transition between the colour changing. if you are double stranding, and yes it's faster, the transitioning will be lost if you double-strand versus double wrapping.
Double wrapping keeps the yarn more organized on the pegs and the colours as you see in the ball transfer directly into the project as-is. If you double strand, the marling effect may not match precisely.
Double Wrapping will also create a tighter knit project as well.
More Ideas
Tutorial
Full Tutorial for the Double Wrapped Hat
More Loom Knitting