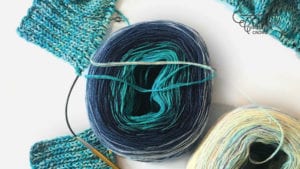 My First Knit Sweater Knit Along
My First Knit Sweater Knit Along is being hosted by Marly Bird. Starting on May 4th. You can sign up for this, which is free. The tutorials and written patterns will be available for free as well.
This pattern uses two balls at the same time to create a wonderfully marled looking sweater. In speaking with Marly earlier, I asked, "Can a new knitter do this?"
Marly states that even a new knitter could attempt this sweater as the stitches are basic levels. If you are interested in learning to knit or maybe want to try and do this sweater, you can sign up.
Shop safely from your home. When you sign up, you will get a one-time coupon code for 20% off your project yarn materials if you wish to match exactly what she is teaching. This is a one-piece summer vest.

More Pattern Ideas
More Stitch Along Patterns