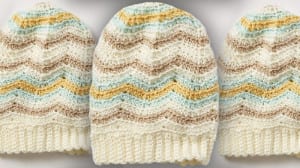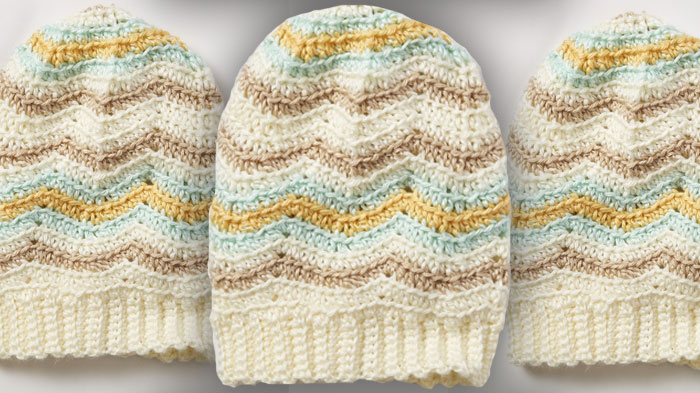 Crochet Zig Zag Hat
In this free hat pattern, crocheters will start off with a brim that involves single crochet in the back loop to create the ribbing.
The colour change you see in the hat is not actually cut each time you going around, but in fact, the yarn is carried inside the hat so you don't have to waste your time stopping and starting new yarn all of the time from scratch. You simply drop off the yarn colour you are using, grab the next colour and carry on. When the colour repeats again, simply grab up the yarn again and carry on. I like hats like this. Simple!
The wave is established once in the body of that hat and uses the back loops only until the hat measures about 7.5″ and when the crown (top of the hat) is completed.
It's a pretty straight forward hat. I have plans to film this hat but haven't got to it yet. Get the free pattern, it's called Zig Zag Hat.


Some Baby Hat Patterns
Messy Bun Hat Patterns
More Hat Pattern Ideas