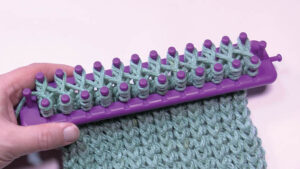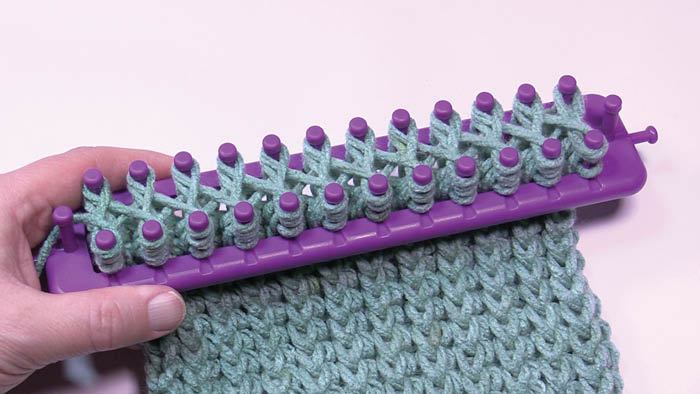 The Loom Knit Double Stockinette Twisted Stitch allows you to thicken up your project without having to double up on the yarn strands to feed it.
You will proceed with wrapping the loom once across and then continue to wrap going back over it again.
The trick is the bottom two loops on the peg go over the top loop and peg to secure it.
The video below shows this method with the cast on to get you started.
More Ideas
Tutorial
More Loom Knitting